On Valentine's day, CJ treated me to The Grand Duck King at Cambridge City Square, Medan, Indonesia. I was determined to try their duck that time!! The waiters carried around these rolls that they said was Duck with Mayonnaise and Wasabi (Rp. 24.000), sounds weird, but I was quite hungry by that time so we took a plate and it was..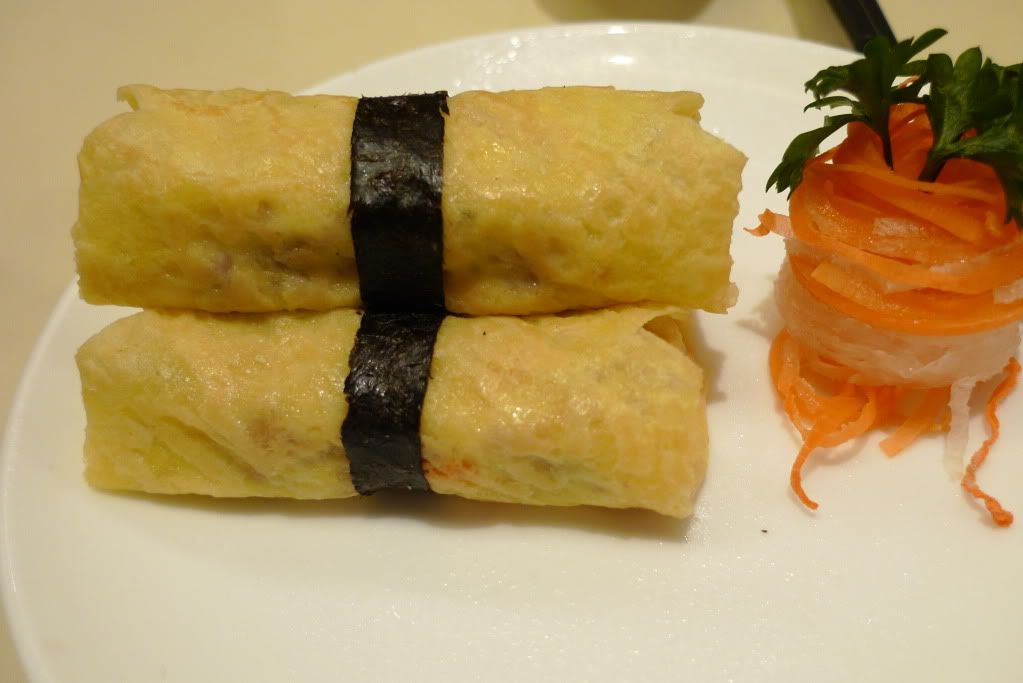 VERY GOOD!!!!
The mayo was exact, the wasabi burned your nose in a while in a kinda good way, and the duck was so tender and juicy, I ate 2 rolls and CJ only got to eat one roll, teehee, and he was so captivated by the wasabi duck he forgot about his favorite pickle which they always served while you wait for your food..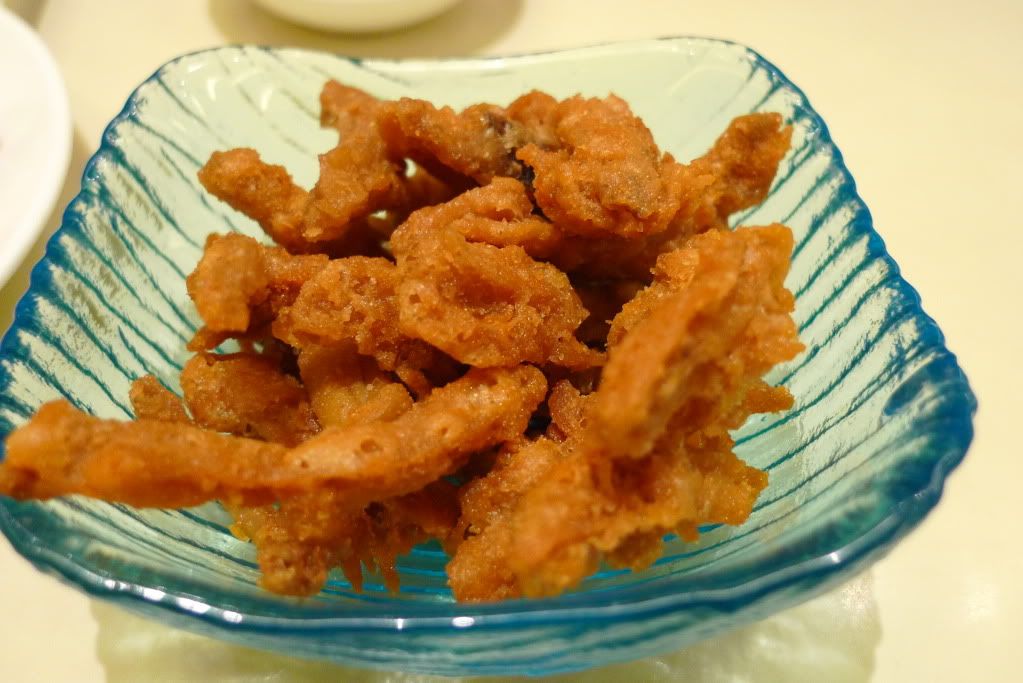 And these were our main courses:
1/4 Roasted Duck (Rp. 78.000)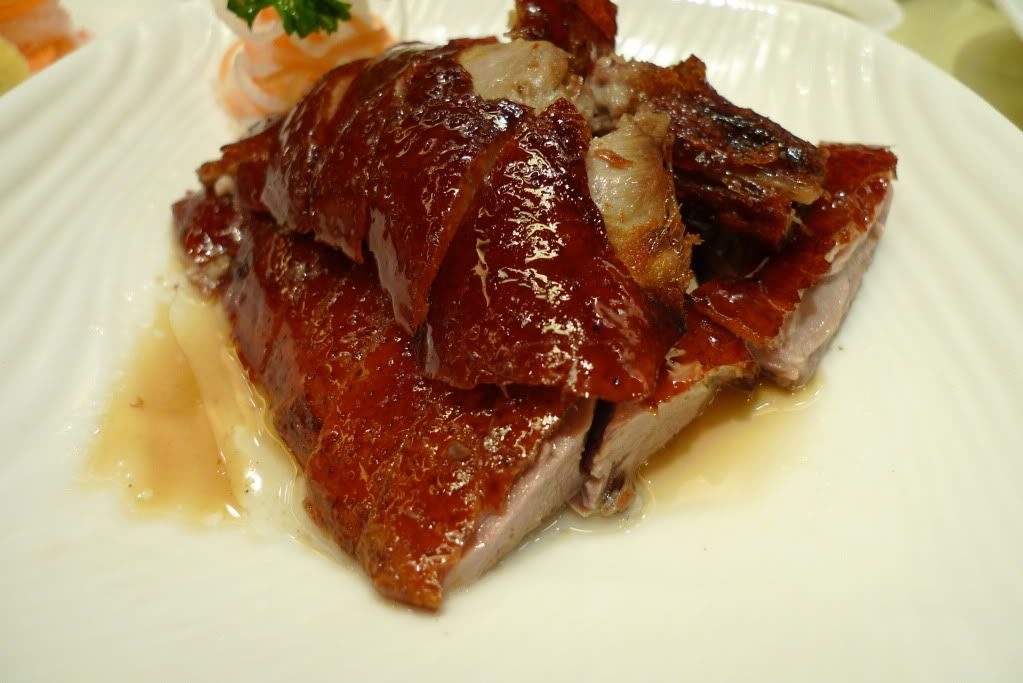 Prawn in Malaysia Sauce (Rp. 68.000)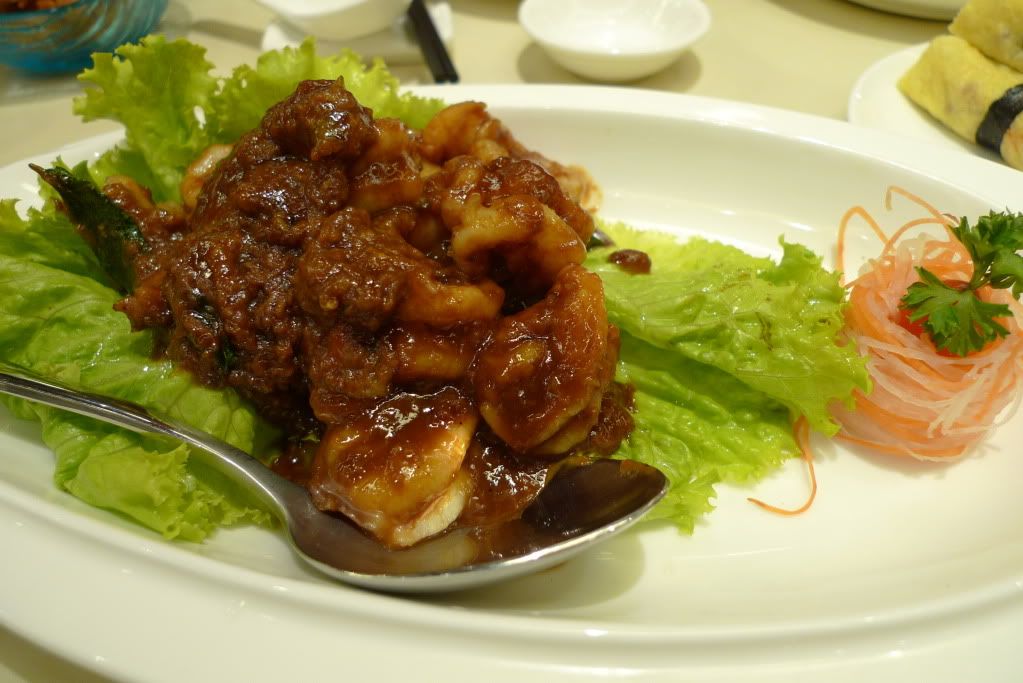 The duck was so good!! The skin were really crispy and the meat were very tender, I like!! Totally deserved the name Duck King after all..The prawn was good too but we found the sauce a bit weird for our tongue, but maybe it will suit Malaysian??
We had the mains with rice and their chrysanthemum tea (Rp. 5000 per cup) which is refill-able (the waitress will pour for you), have I mentioned before that their service is excellent?? Always a pleasure to visit this restaurant..
We ended the dinner with a dessert. I was craving for Crystal Jade's sago at that time so we ordered grapefruit and mango freeze sago (Rp. 20.000)..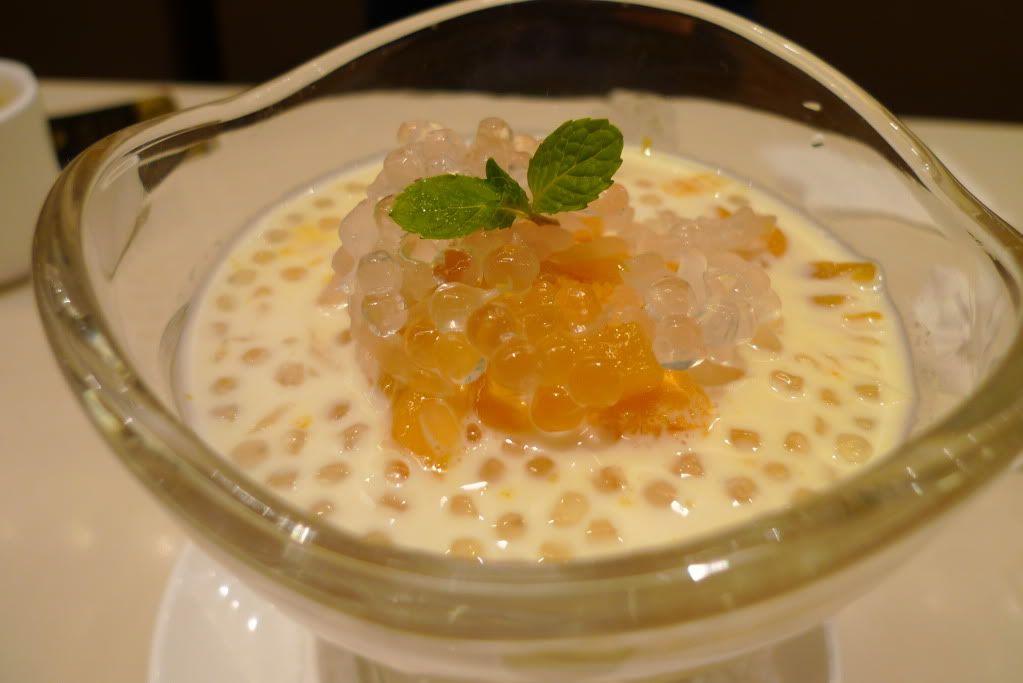 Coincidentally my sister was having the sago at Crystal Jade Korean BBQ with her friends by that time too!!
Overall, I really enjoyed my Valentine's Day dinner, good food with my favorite person is loveeee..<3<3