I know Pizza Hut is a huge franchise, but I think the menus are kinda different in every country, aren't they?? And the prices are definitely cheaper in Medan..=p
We visited Pizza Hut at Thamrin Plaza, Medan, Indonesia and these were what we had..
Honey Lime Tea at IDR 13.636 (SGD 2.00) and
Strawberry Sparkling Tea at IDR 15.455 (SGD 2.20)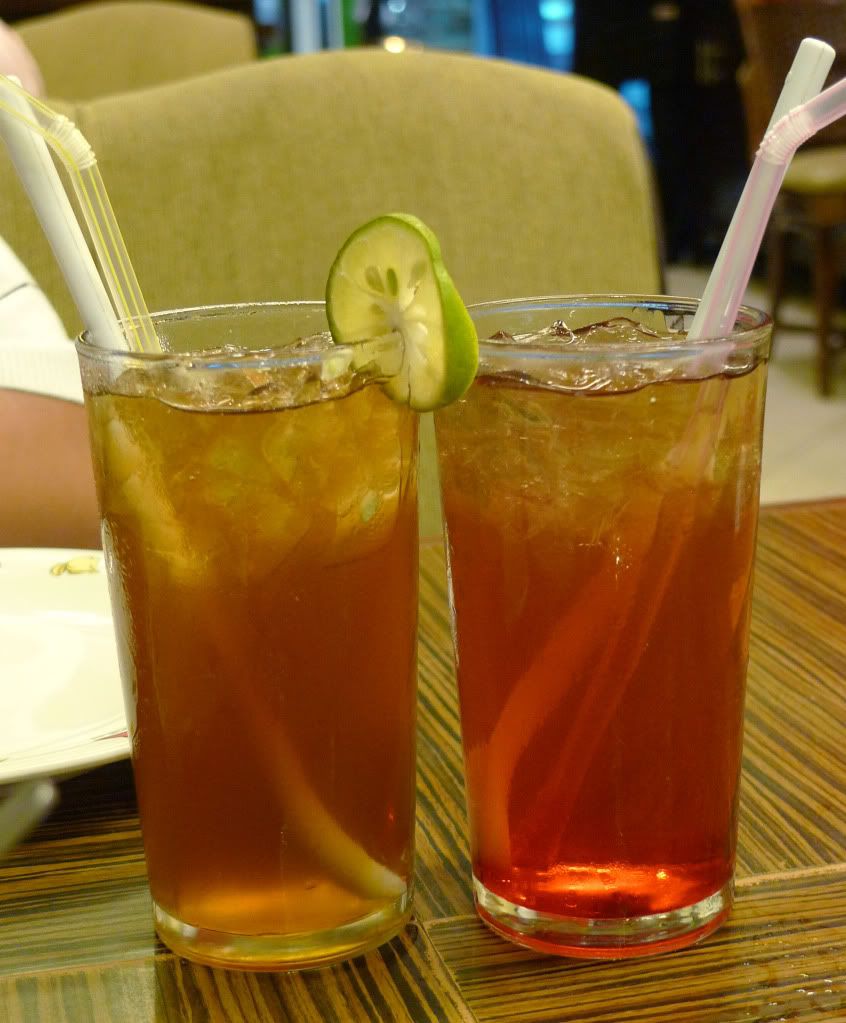 Prawn Bruchetta at IDR 17.273 (SGD 2.50)
Cream of Mushroom Soup at IDR 8.182 (SGD 1.20)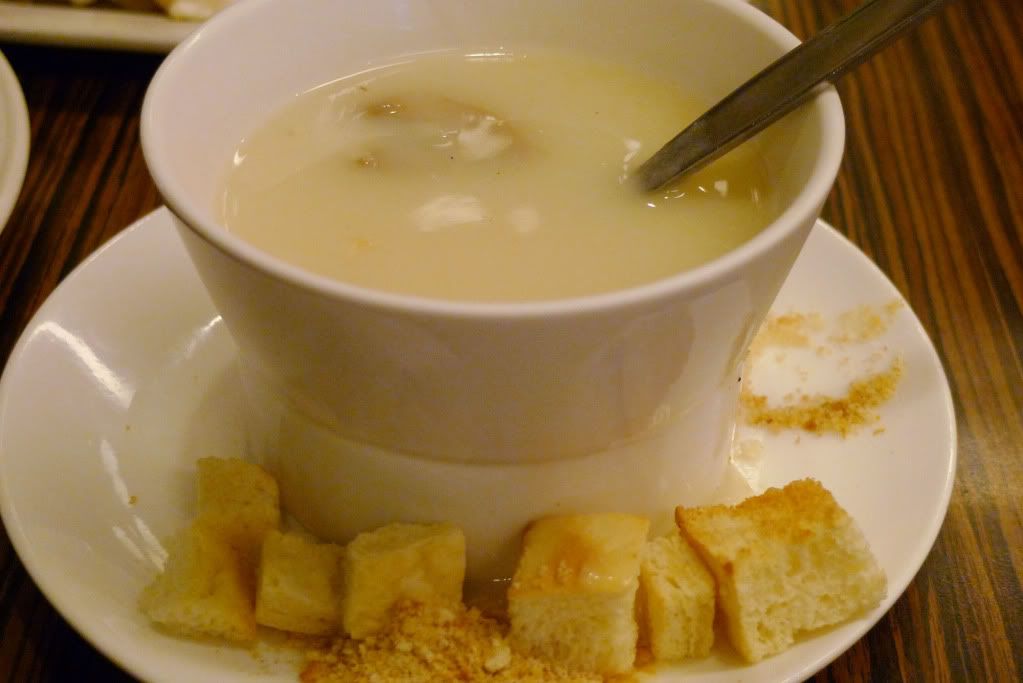 Personal Pan of Beef Super Supreme Pizza at IDR 23.636 (SGD 3.50)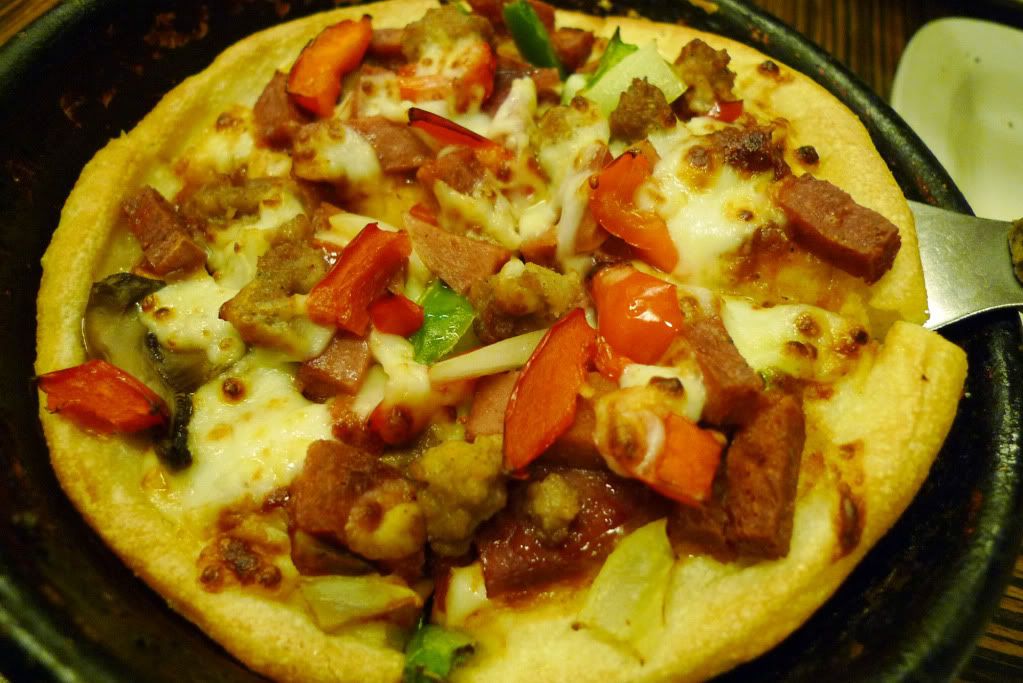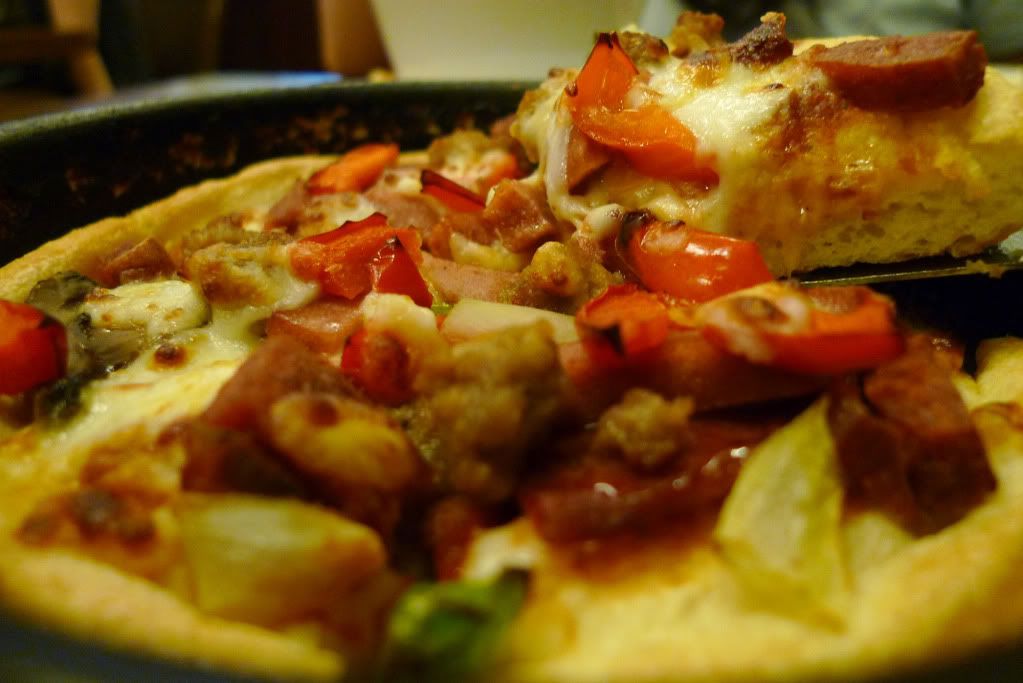 Beef Lasagna at IDR 33.636 (SGD 4.90)
I used to love their Prawn Bruchetta but it appear to me that they had changed the bread to a cheaper and less-crunchy ones that mad me super sad.. However their Beef Lasagna is still the best!!