Heard from the sis that she enjoyed her last visit to Tony Roma's, and it is always a long queue for its ribs, so we assume it had to be a good news. We went to Tony Roma's Suntec City Mall, Singapore, quite early for dinner time so we didn't have to enjoy the queue..=p
The sis said that when she visited with her friend the last time, both of them cannot finish their half rack of rib, she warned us not to order a full rack rib. Obliged, we ordered Half Rack of Original Baby Back with two side dishes at SGD 22.90..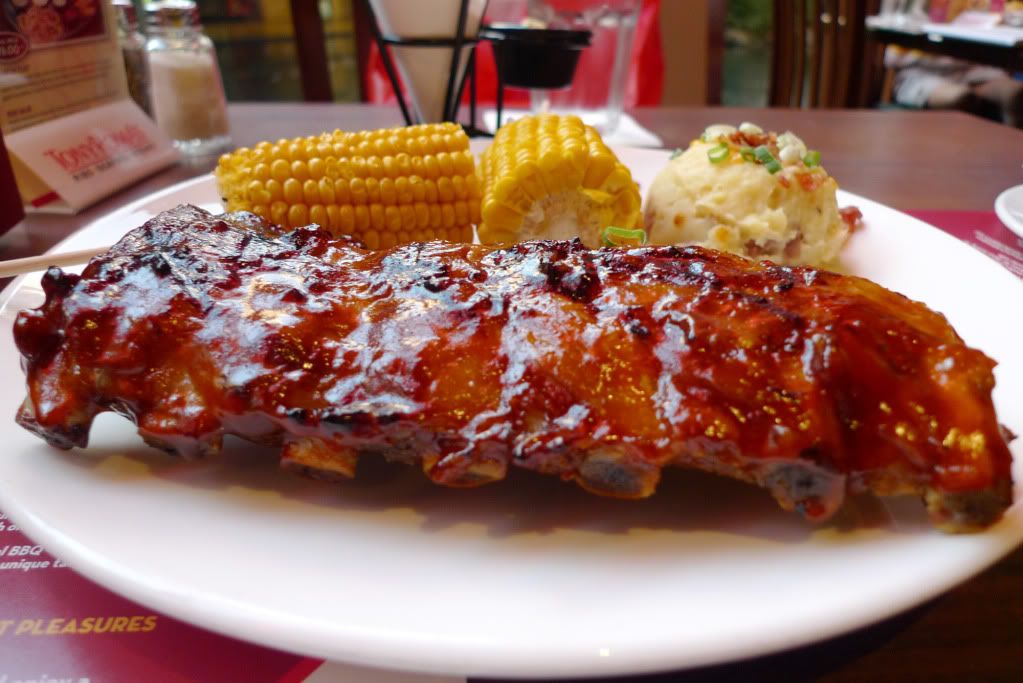 She didn't say anything about "baby" though.. Turned out it was too small for us..teehee..=p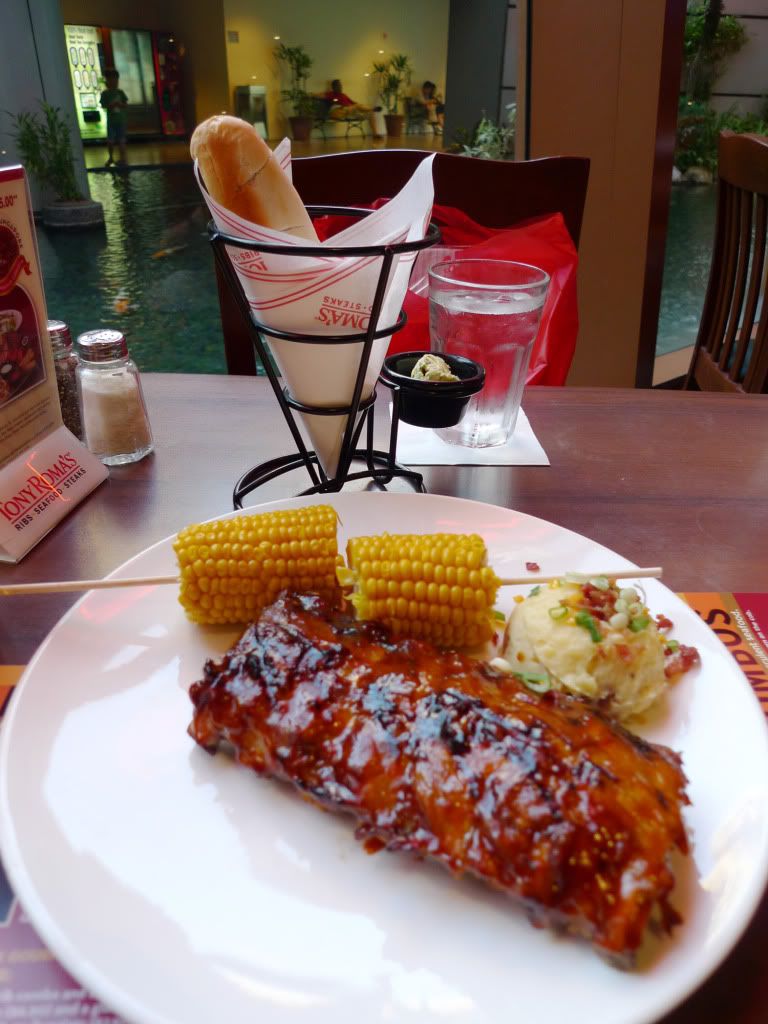 Super love the mashed potato with bits of bacon!!!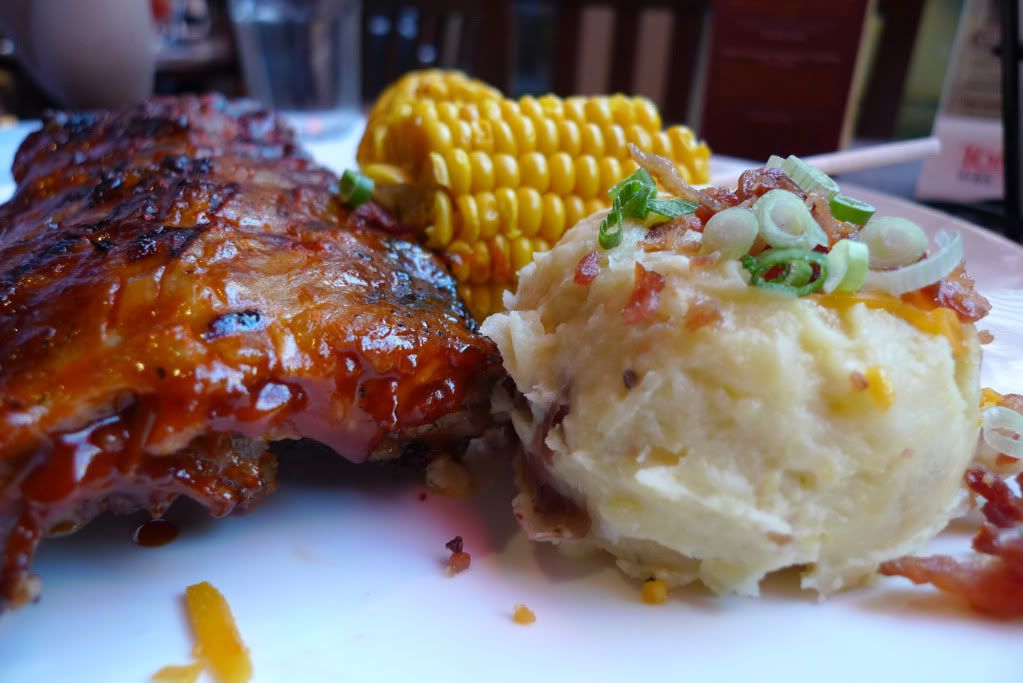 The bf was happy with his rib.. We love it more than Cafe Cartel's ribs..
But he was not full..=p