My sister treated me to dinner the other day and we decided to have some Tom Yum Soup at
Siam Kitchen, Bugis Junction, Singapore..
The place was super crowded on weekend but the ambiance is quite nice..=`)
MUST. POST.THIS.PICTURE
because they charged the warm water..=p 30cents only, but still..=p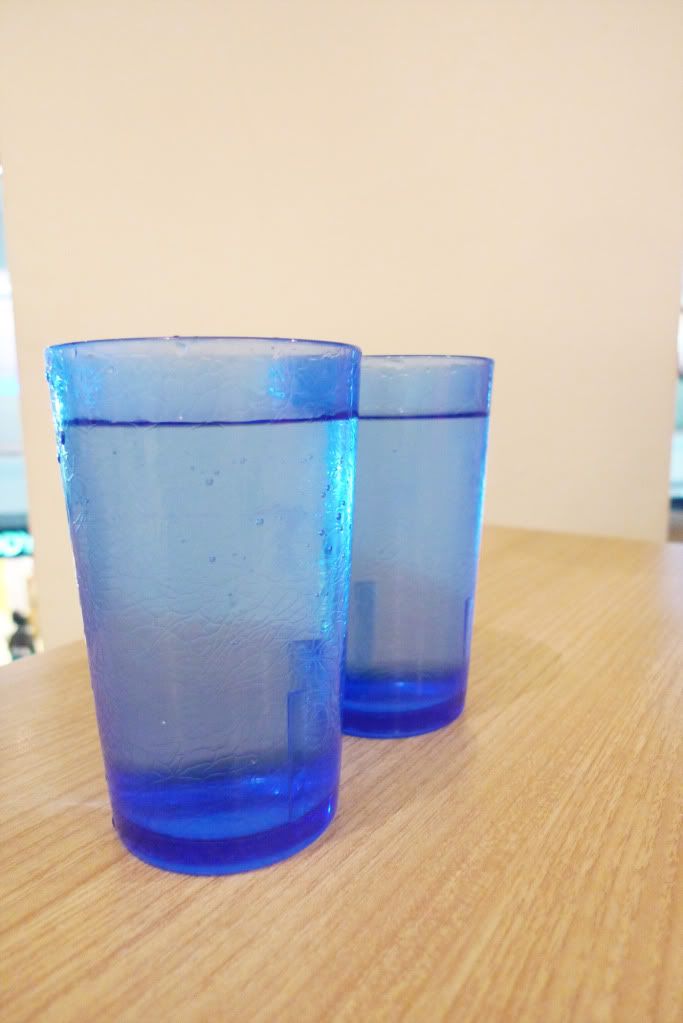 We supa love the prawn crackers tidbits!! Had it with the chili, supa shiok!! at SGD 1.00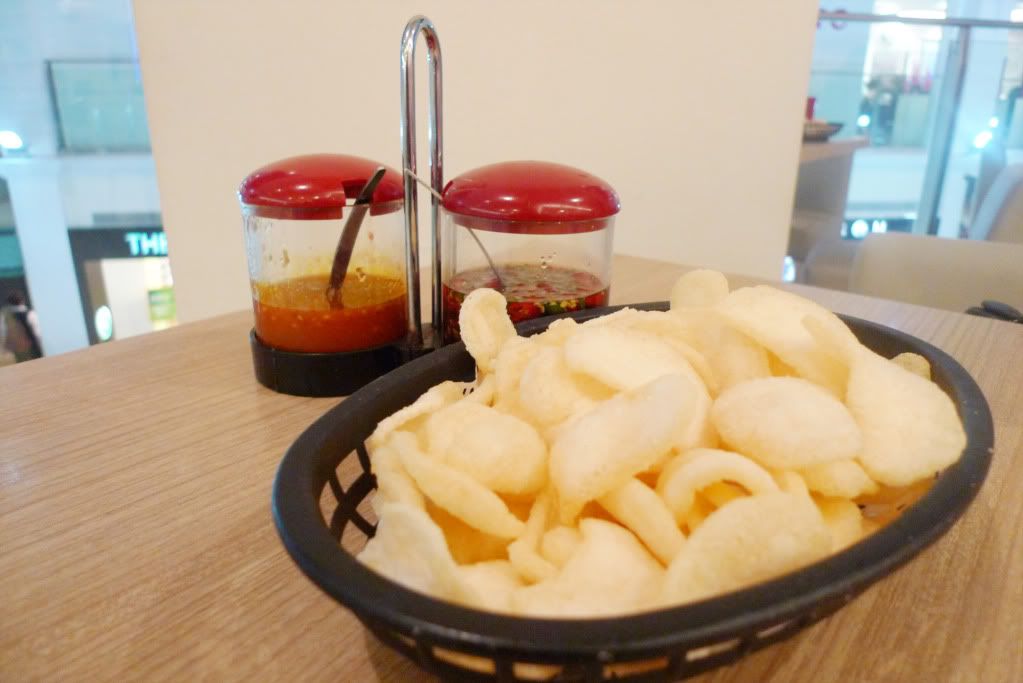 Tom Yum Seafood at SGD 7.60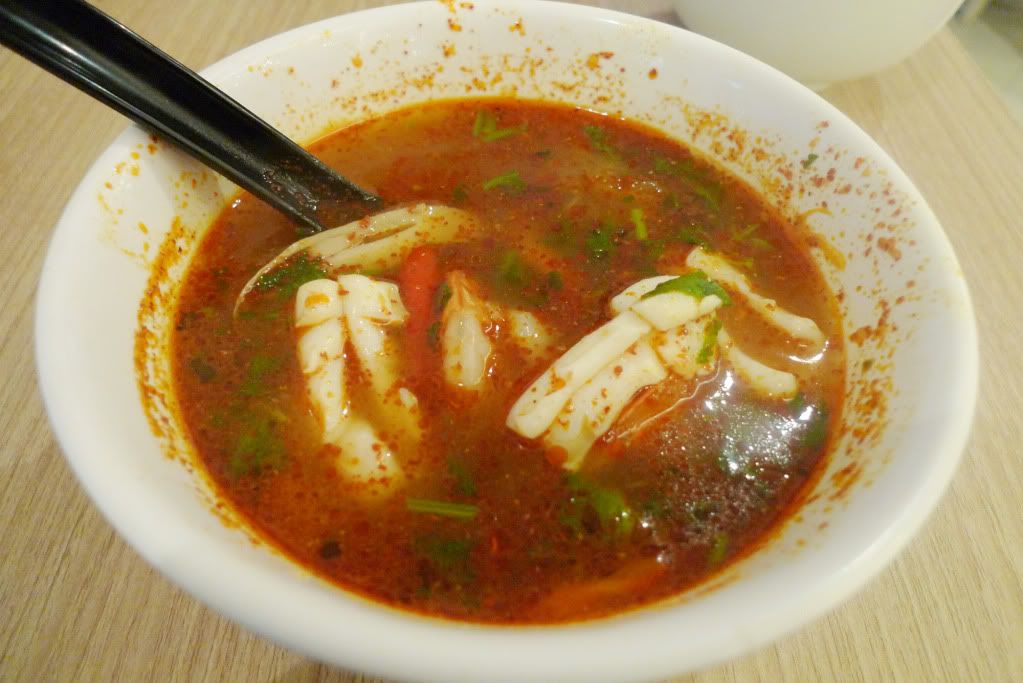 We asked for non-fish because the sis can't eat fish..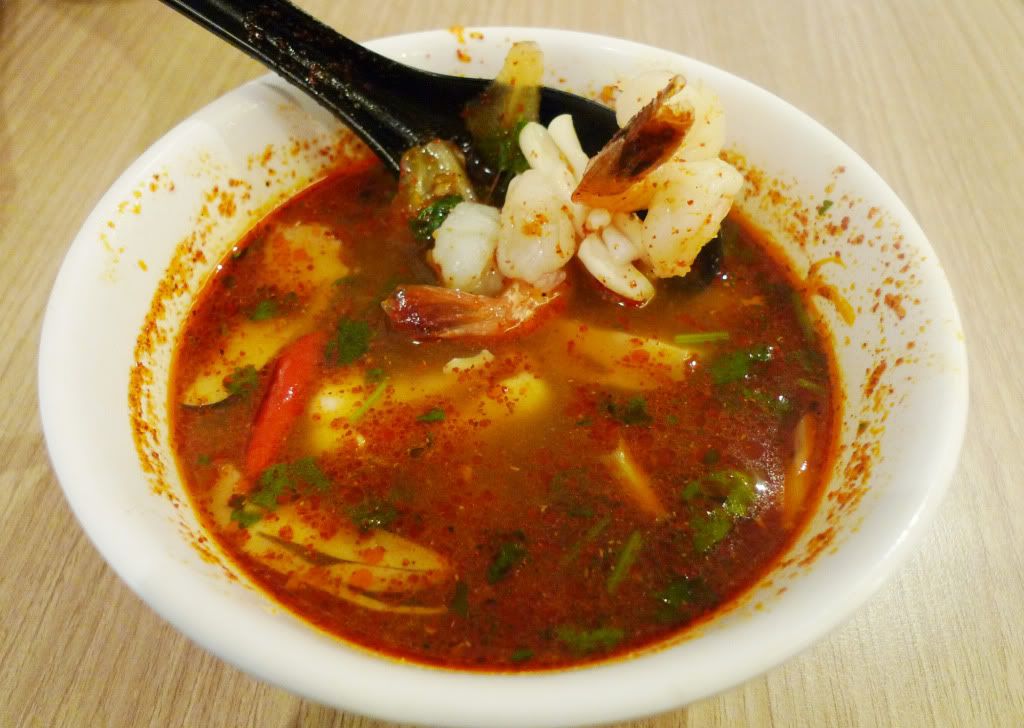 Chicken Masaman (Curry Chicken) at SGD 10.90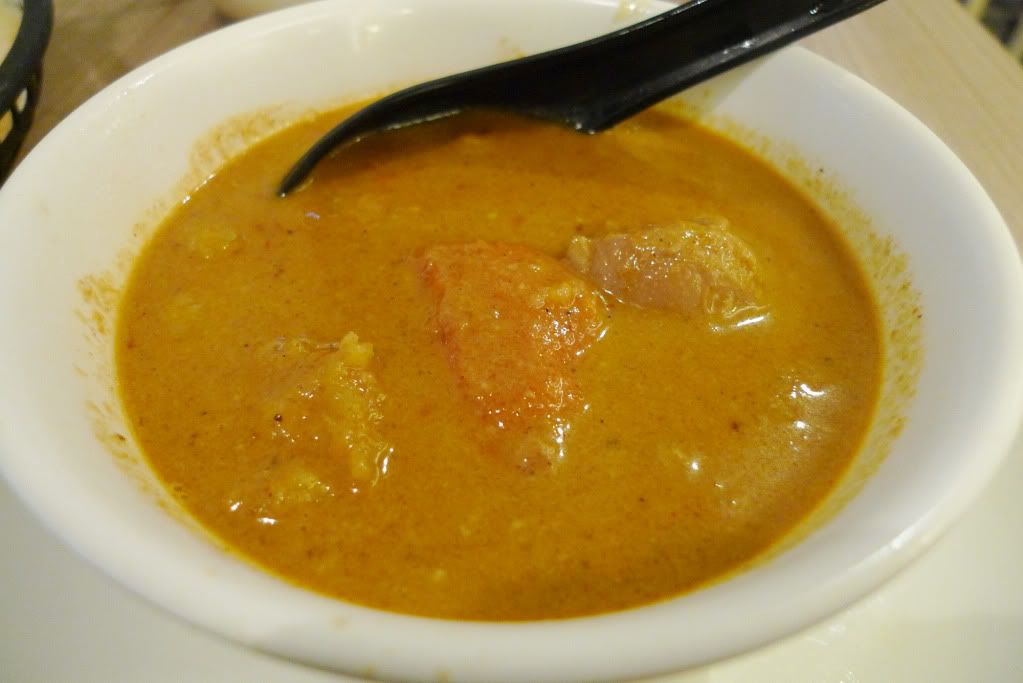 The Sis..=p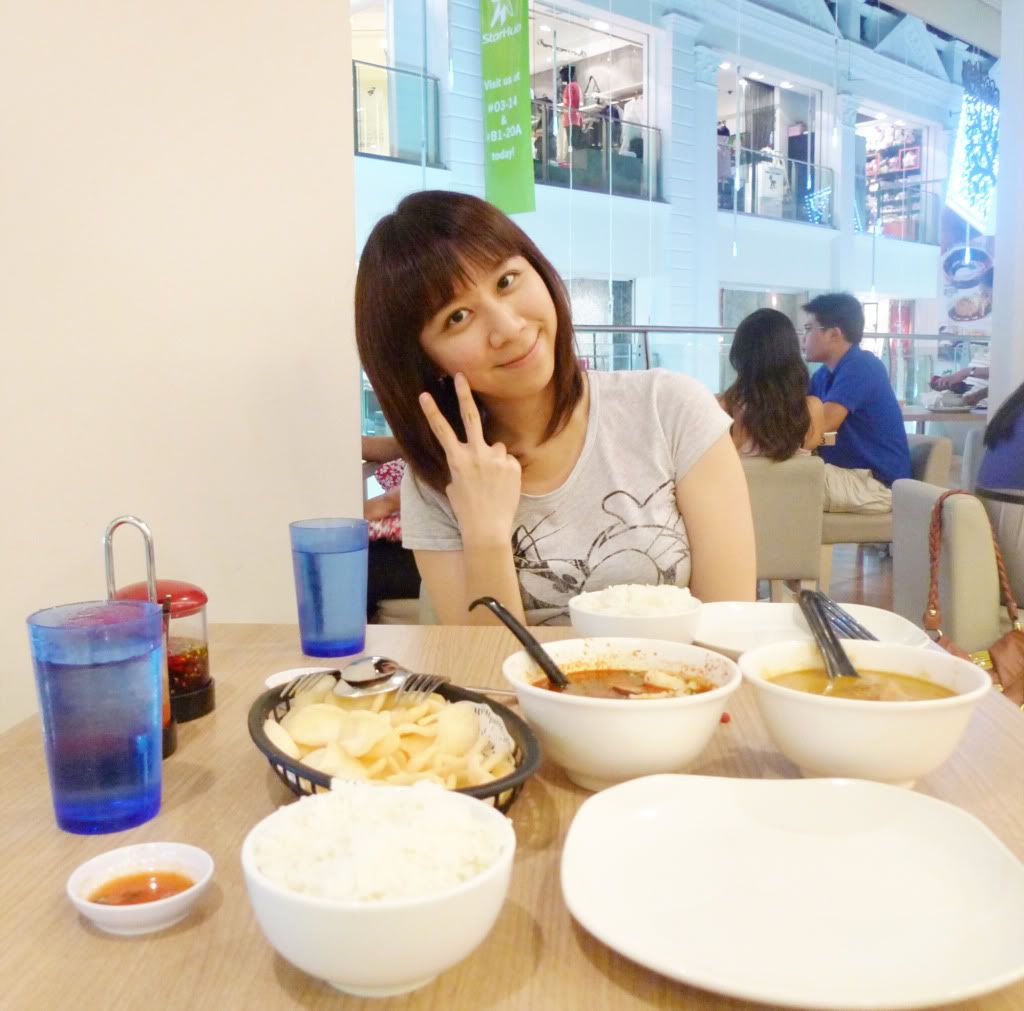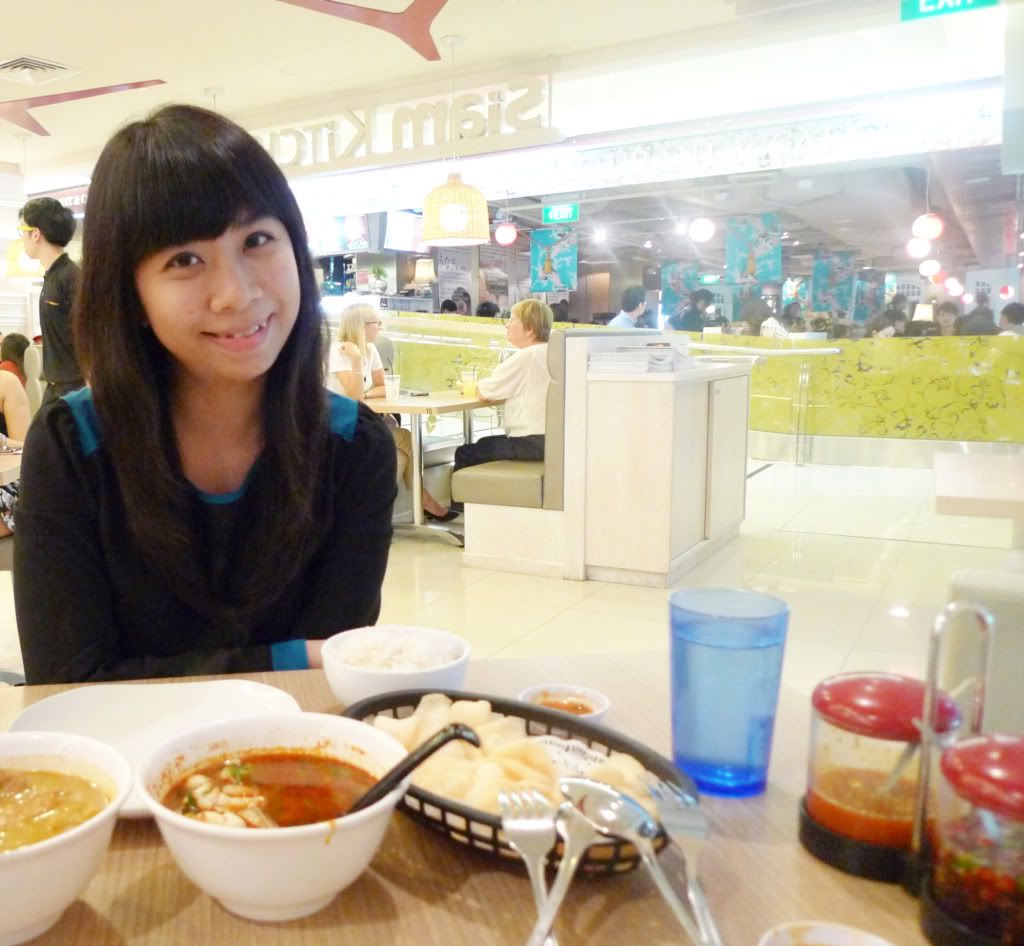 Overall the food were quite nice, but we still think that the portions are bit too small..=p
Sure will come back just for the prawn crackers!! =p