I have to say the only place that serves really decent Thai cuisine in Medan is Sawasdee Thai Restaurant that located at Komplek Multatuli, Medan, Indonesia. CJ and I always have our Thai Cuisine fix here since my college friends introduced it to me..=`)
Because CJ doesn't really like Tom Yum (boohoo!!) so I never get to order Tom Yum with him cause it would be a waste if I can't finish it alone.. What we ordered for dinner that night:
Stir Fried Asparagus with Prawns..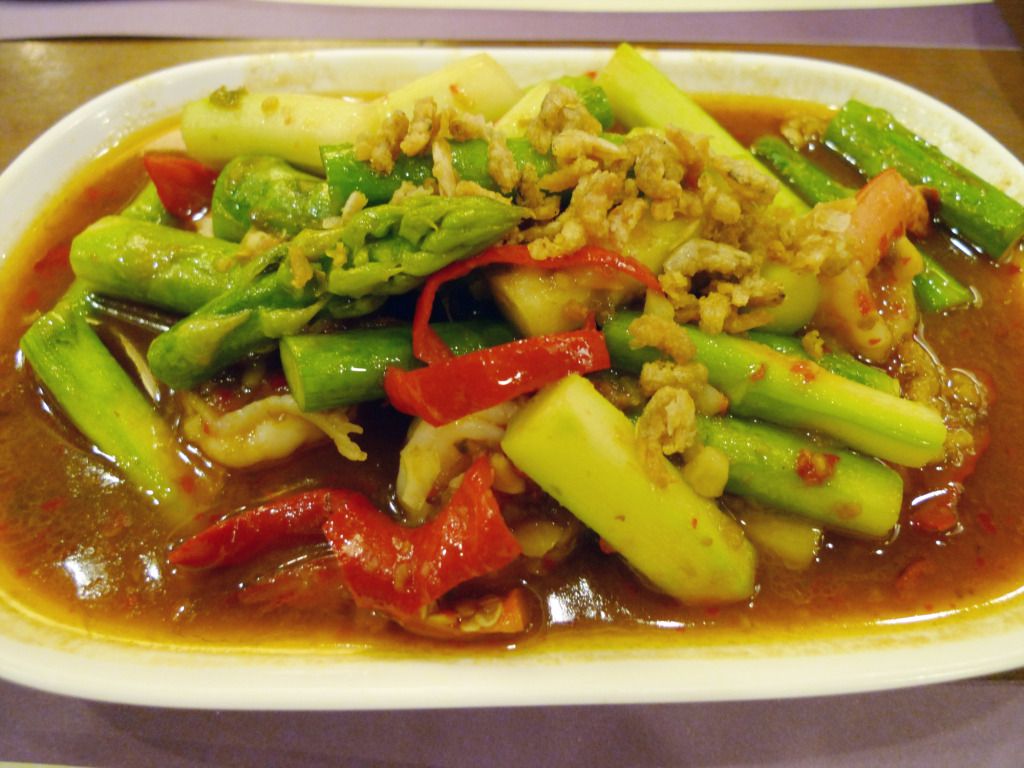 Fried Fish with Mango Salad..
More Prawn!!!!
Free dessert!! We chose Tapioca with Coconut Milk..=`)
So so good!!!
I forgot the exact price of each dish but the bill came up to around 300K Rupiah.. The restaurant itself has two storey, with Thai feeling in it, nice ambiance and is a really good choice for family dinner..=`)