CJ and I went to have dinner at
Ranch 57, Plaza Medan Fair, Medan, Indonesia
, the other day when I was in my hometown. The place is kinda nice with its own distinct concept, and the waiter kept telling us that Ranch 57 is under the same management as Lekker. I haven't been to Lekker yet, but heard that it's quite popular in Medan.
Love the place's concept..=`)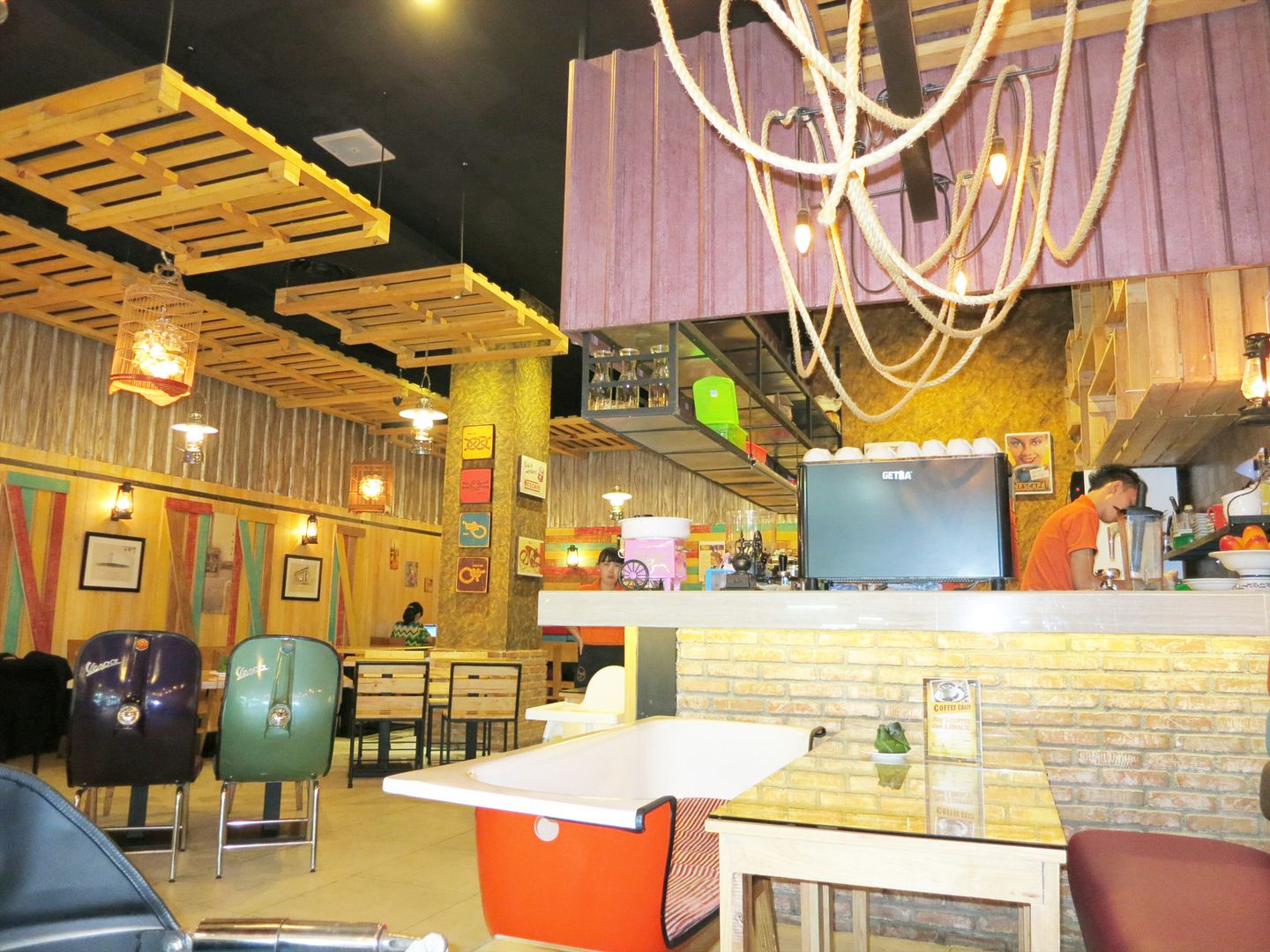 Promo!! =`)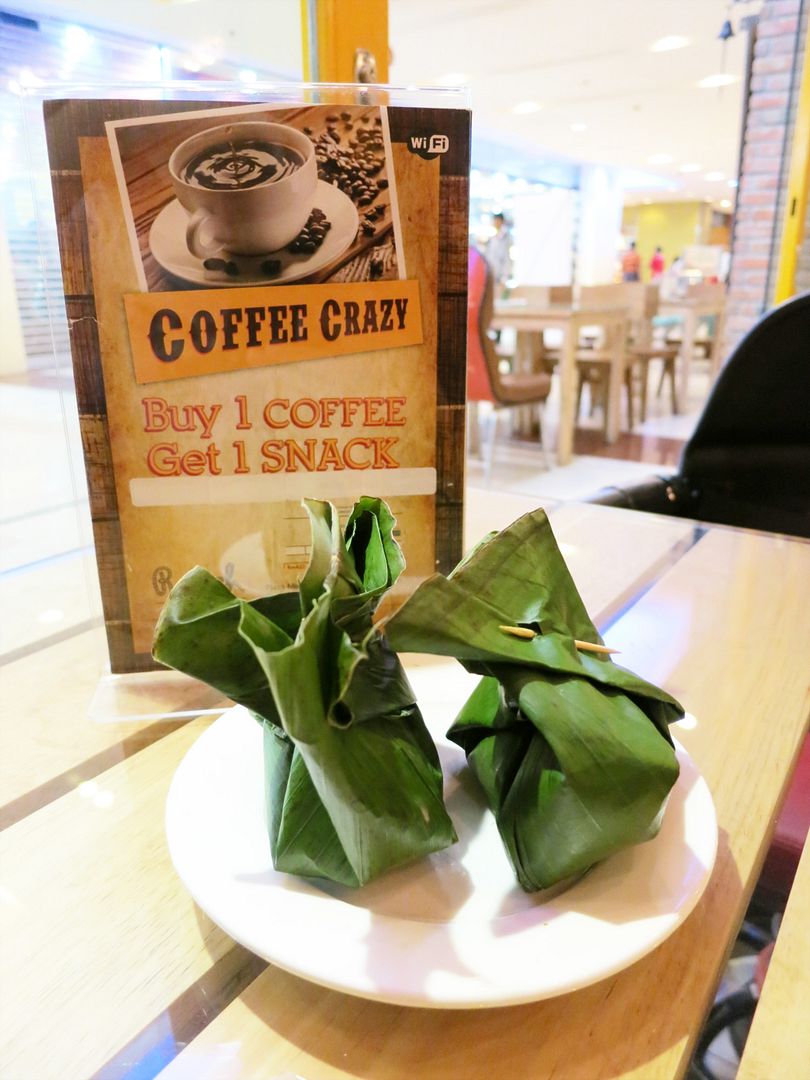 Iced Teh Tarik and Iced Tea at IDR 10.000 (SGD 1.30) each.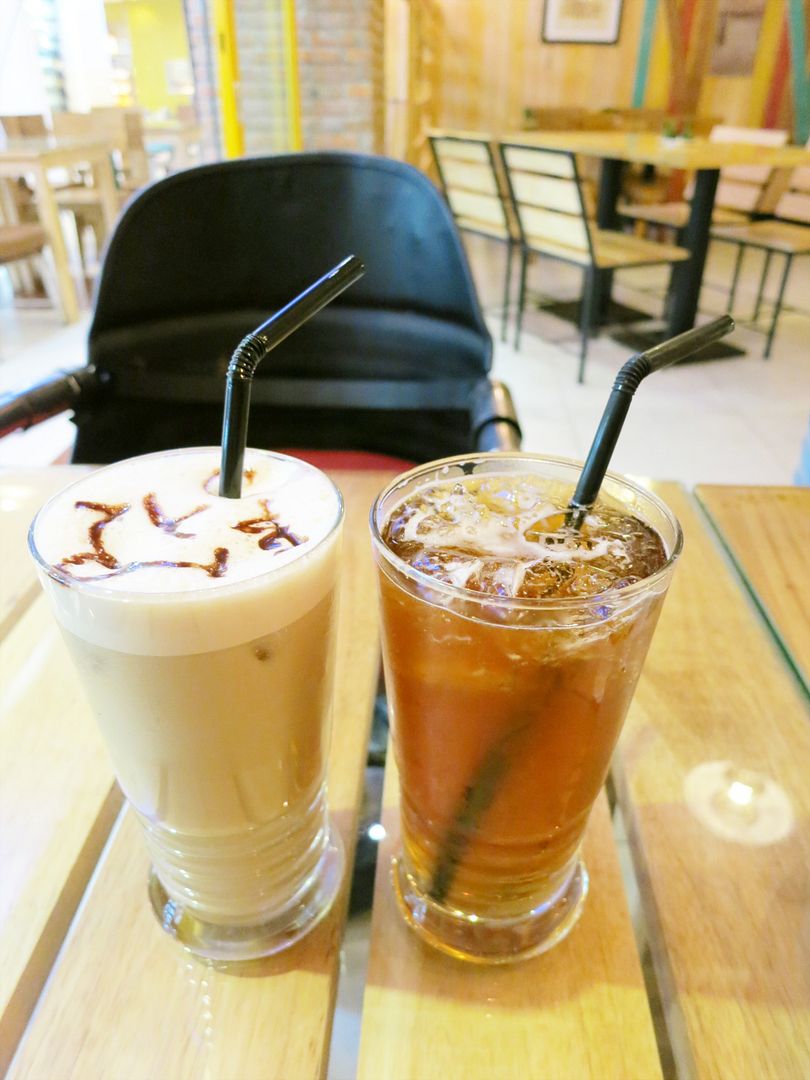 Sawi Pineapple at IDR 15.000 (SGD 1.95)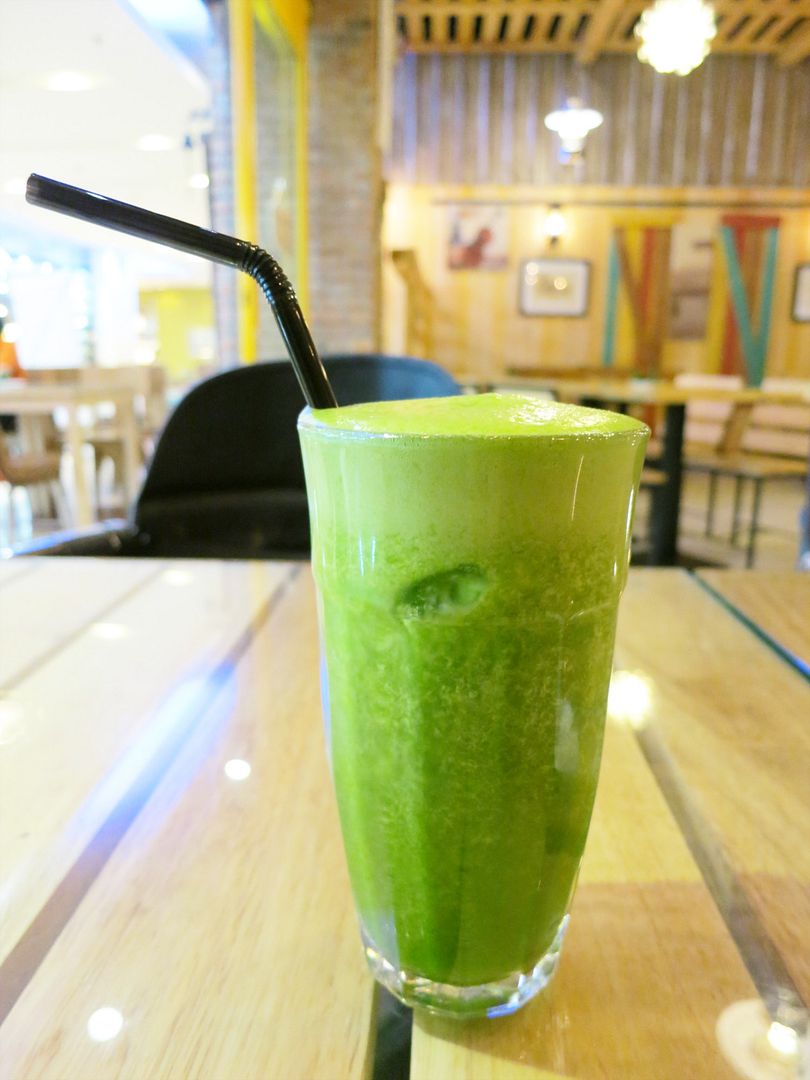 Nasi Goreng Balado at IDR 20.000 (SGD 2.60)
Chicken Fiesta at IDR 30.000 (IDR 3.90)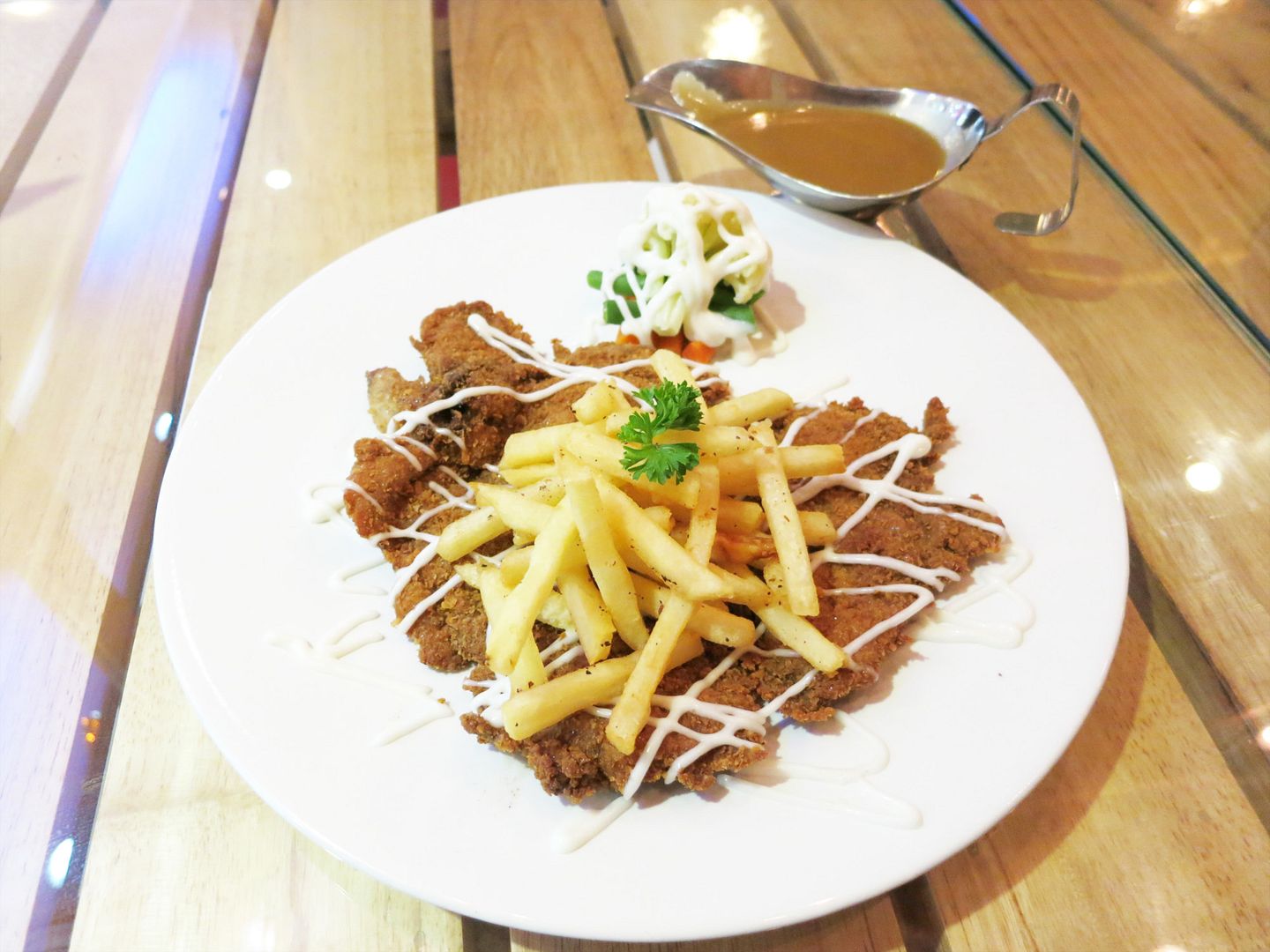 Nasi Goreng Balado was nice, but I found it too spicy for me. I love spicy food but I just can't handle them well nowadays I don't know why.. CJ's Chicken Fiesta was slightly burned, but was good flavor wise.Food are reasonably priced, however I found that their signature beverages are a tad too steep in price. Heard that they serve good coffee, so coffee lovers, you might want to give this a try..=`)