So I visited Binjai, a small town outside Medan last month. CJ told me there's this pretty cafe just a stone throw away from his cousin's house. It's
Tjong Koffie Coffee & Resto at Jl. Pattimura No. 46S, Binjai, North Sumatra, Indonesia.
The interior of the cafe is indeed pretty. As I was quite full, I ordered a side dish while CJ was having his main..
Pineapple Juice at IDR 18.000 (SGD 2.34)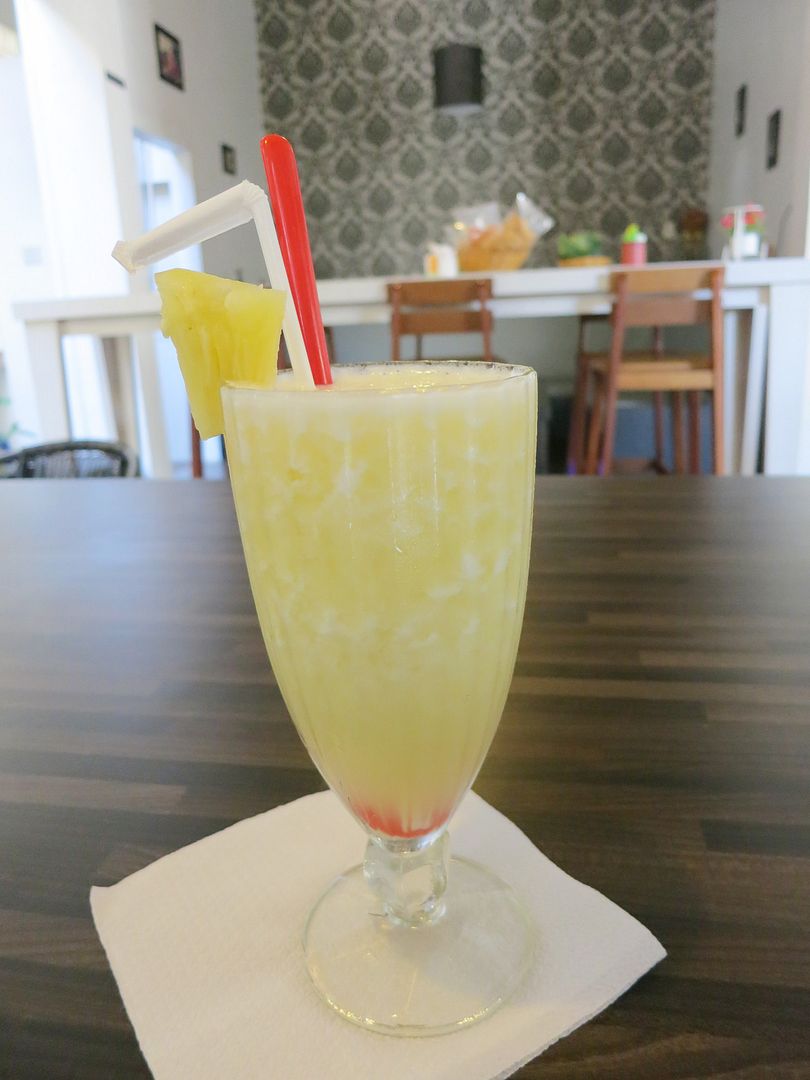 Ice Lemon tea at IDR 10.000 (SGD 1.30)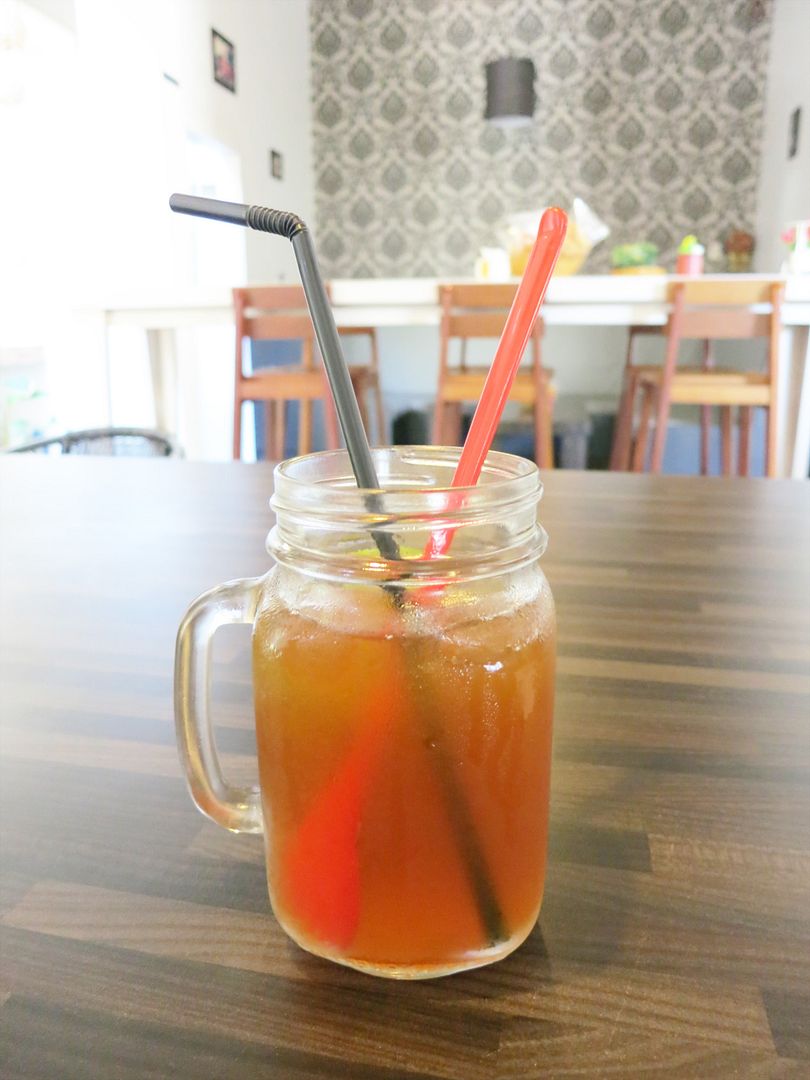 Crispy Chicken Skin at IDR 15.000 (SGD 1.95)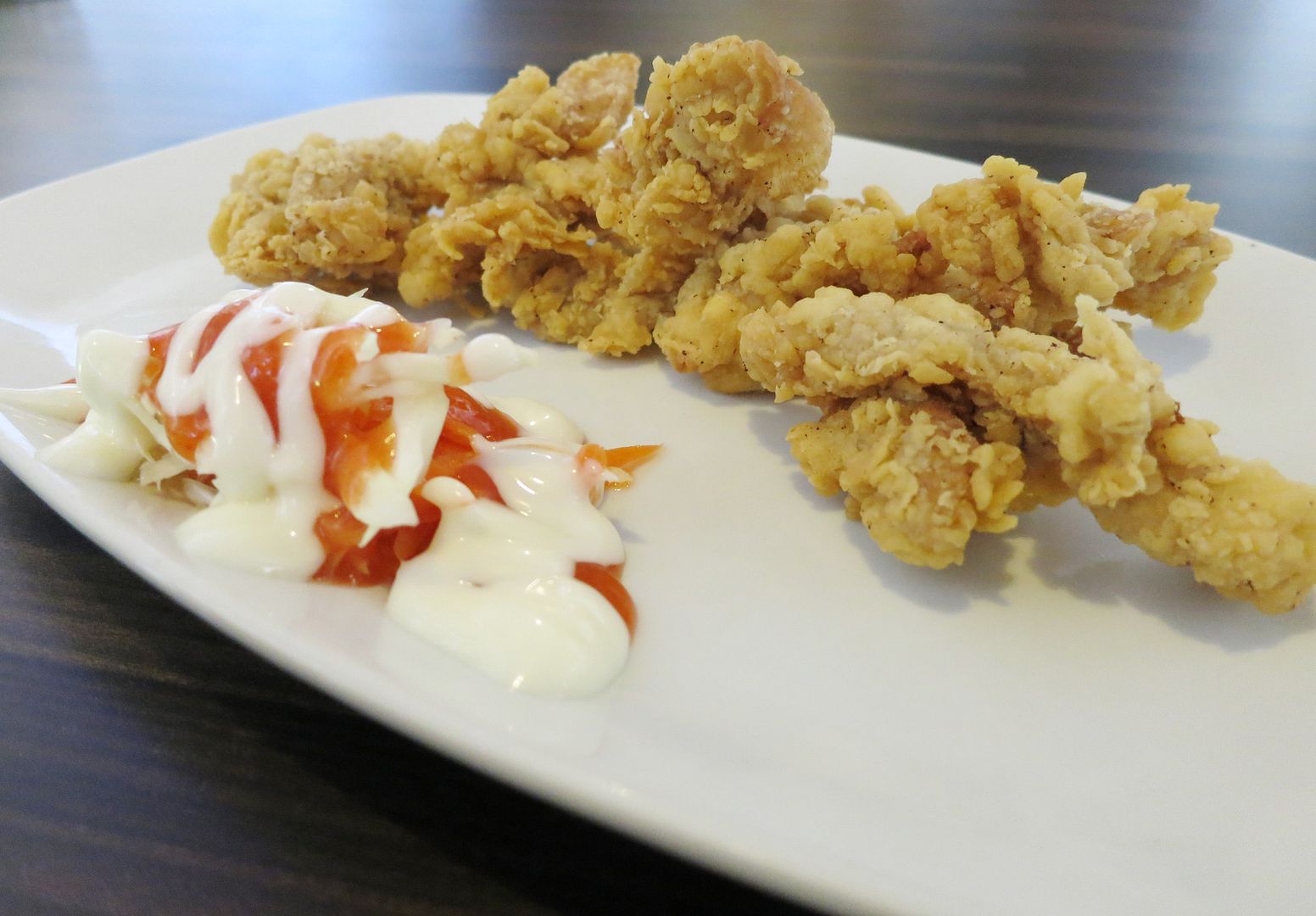 Chicken Butter Rice at IDR 28.000 (IDR 3.63)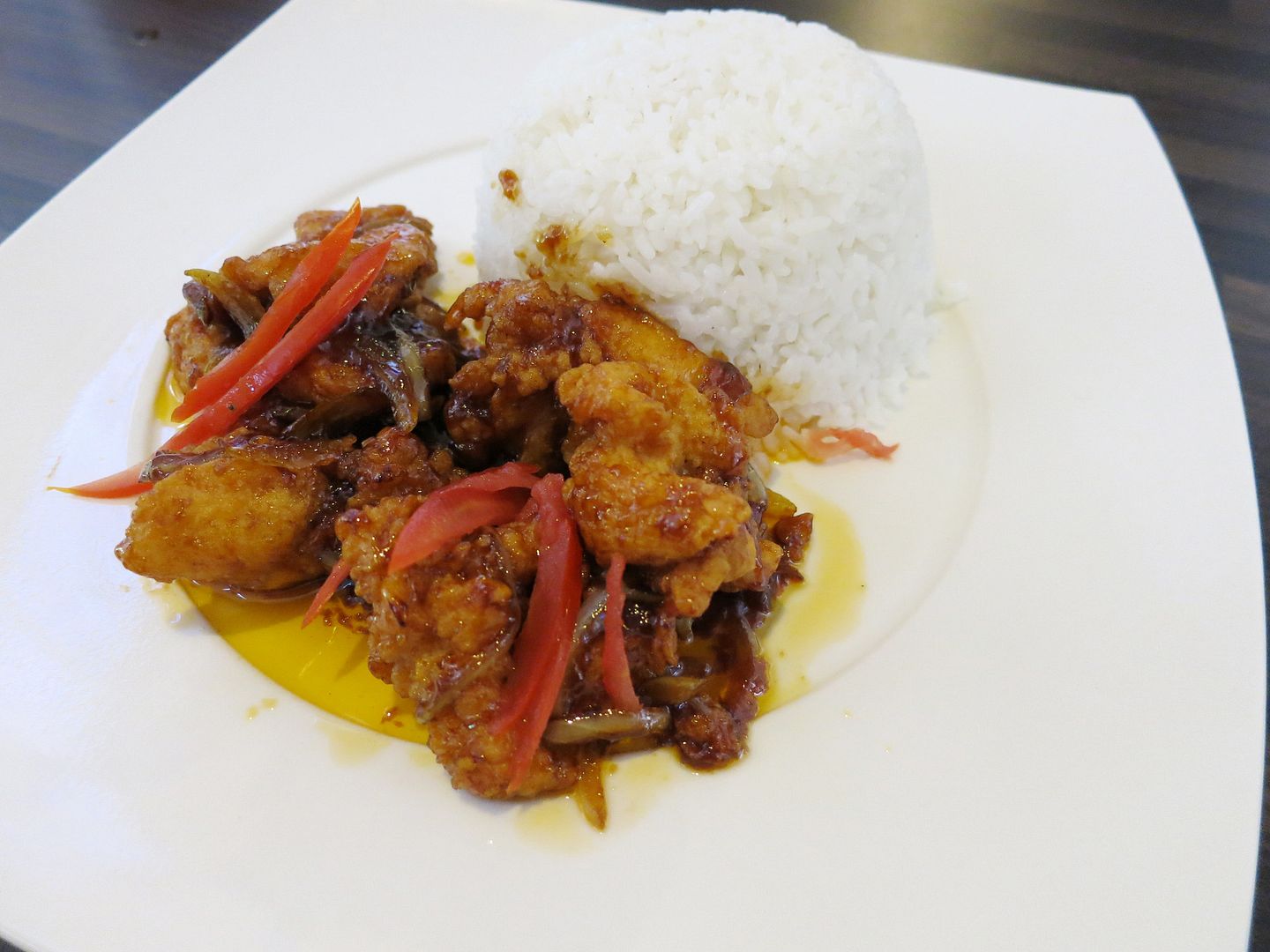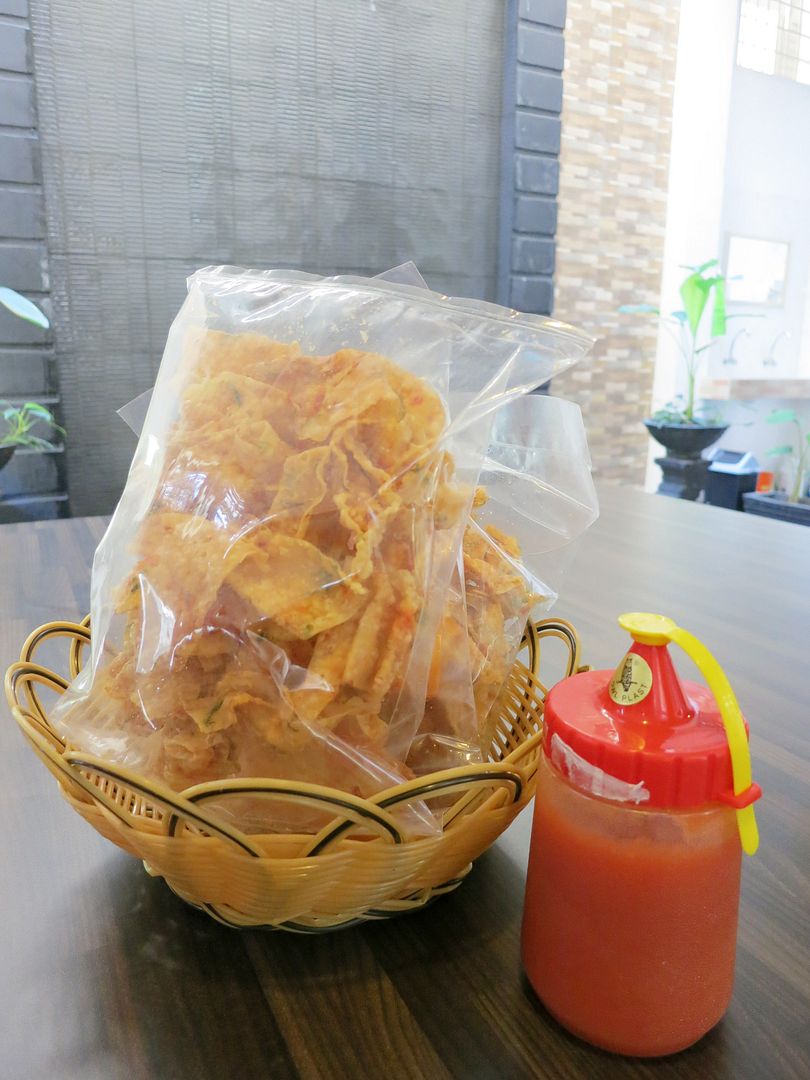 So food was not bad, but not really great too. However, service was great and people love the cafe's ambiance. Heard that their thin crust pizza is good, so ought to try on next visit..=`)