I assume everyone recognize this orange elephant...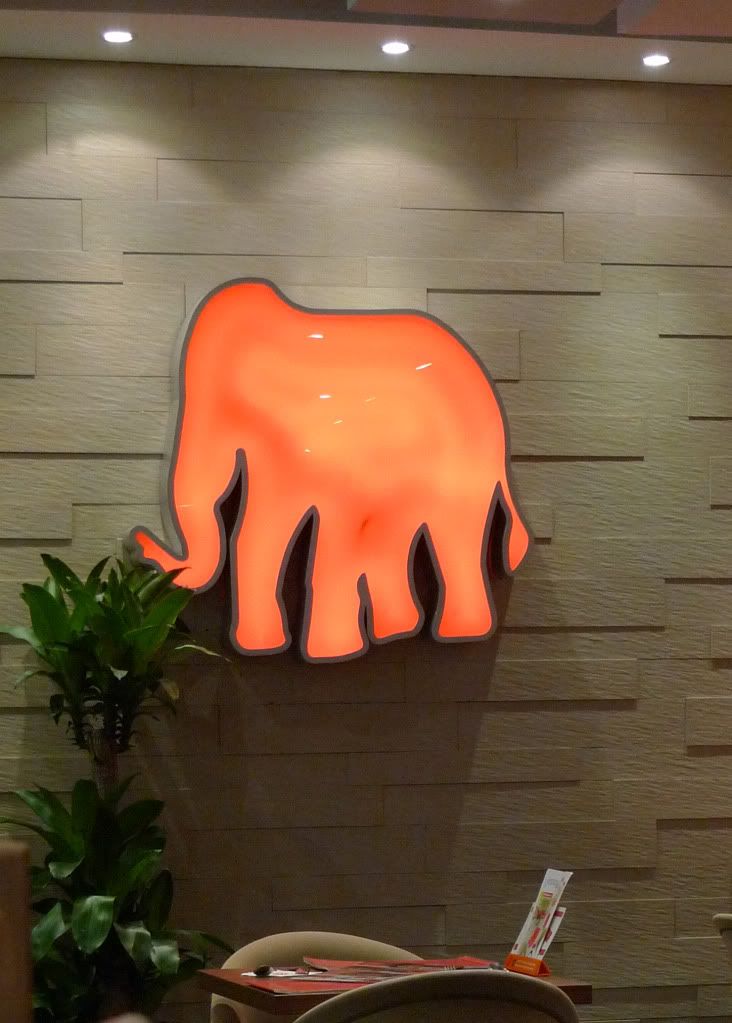 Went to lunch with the sis at Thai Express, Bukit Panjang Plaza, Singapore..
I ordered their Sa-nook Tom Yum Seafood Fried Rice set (SGD 8.90++) that comes with the Tofu Appetizer and Tapioca Pearl with Corn Dessert..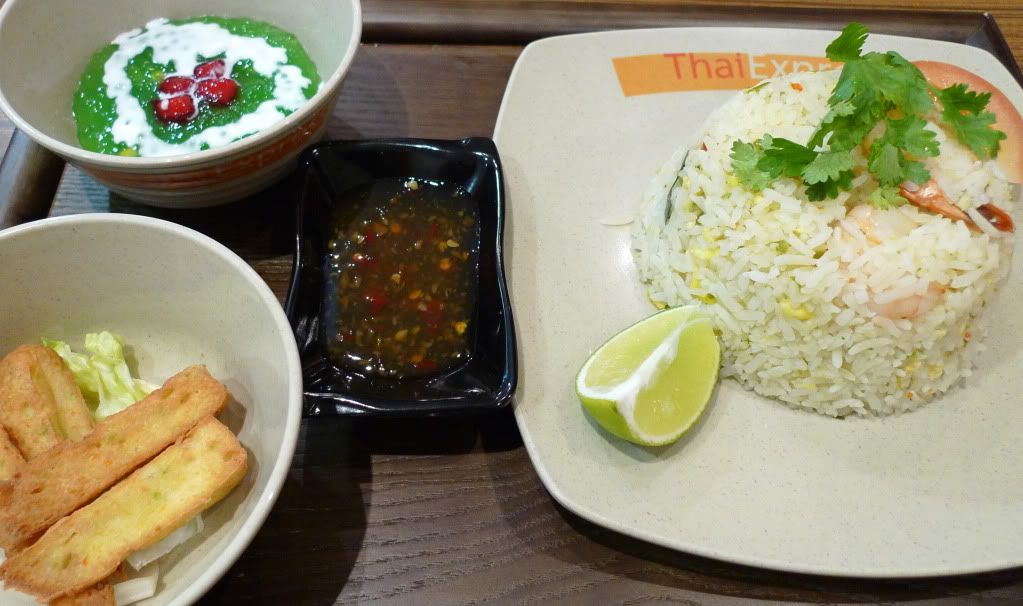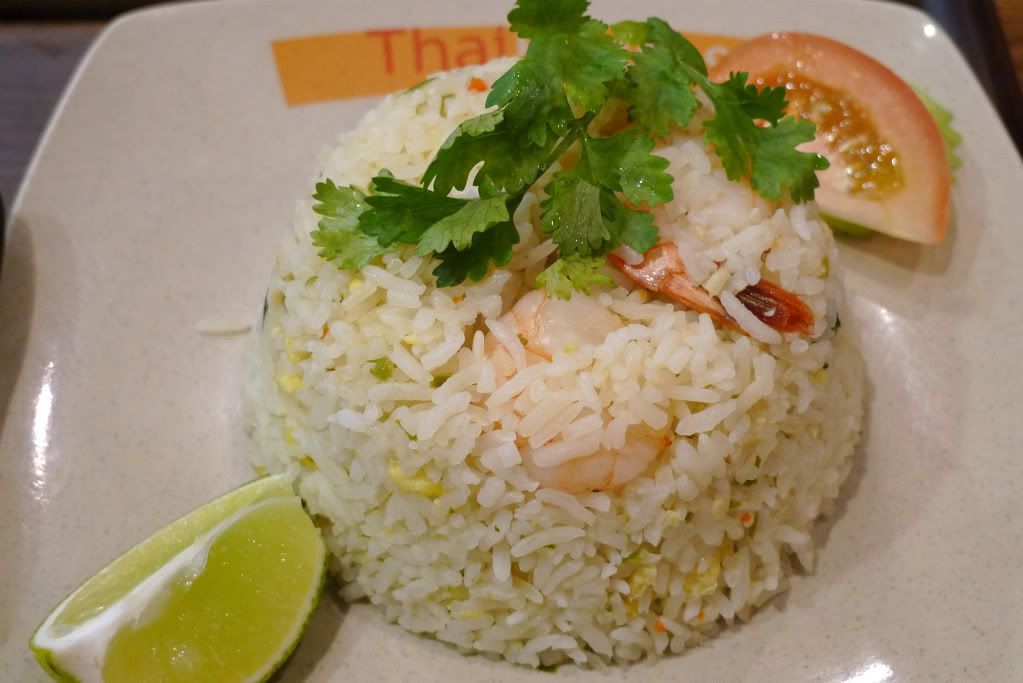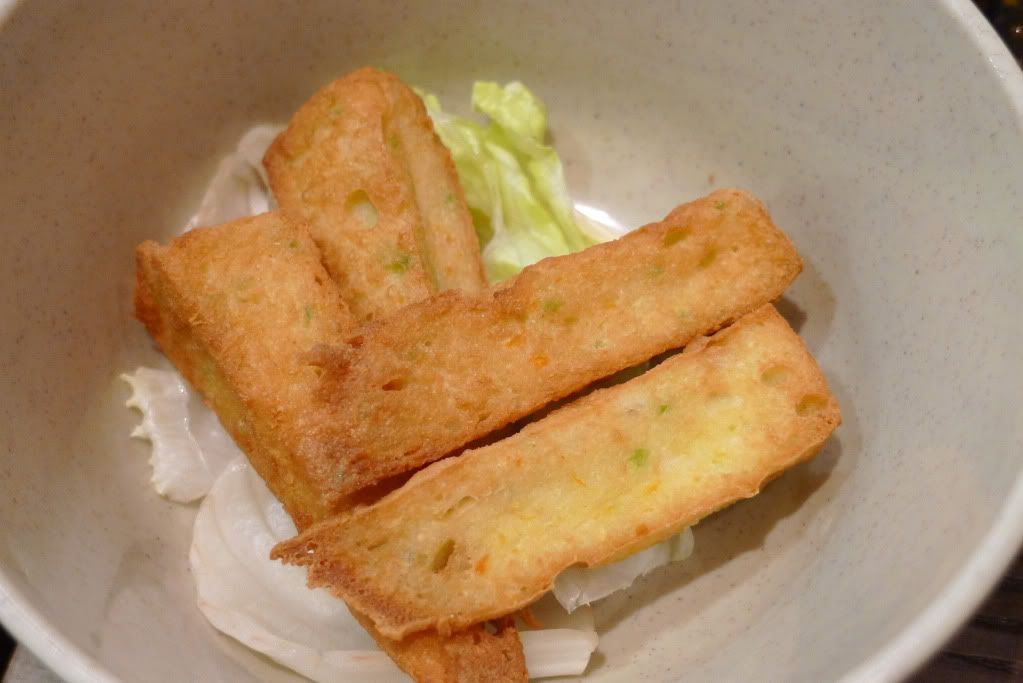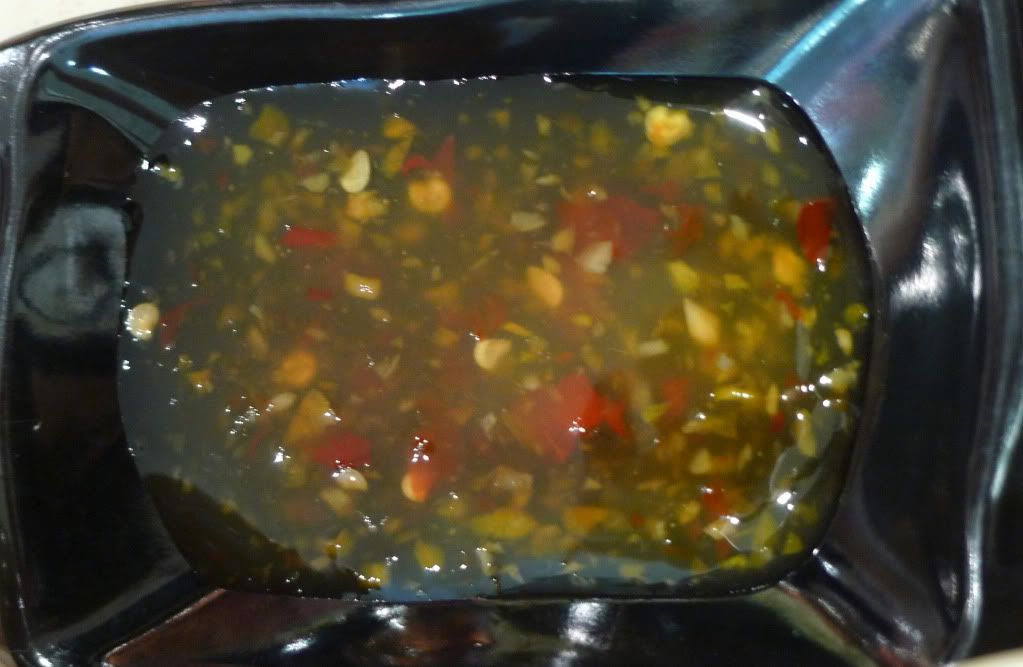 The Fried Rice was too spicy for me so I switched with sis's order, Phat Thai..
Sis insisted to order their Prawn Toast..It turned out to be...YUMMY!! I Like!!