Sister and I went shopping and when it was time for a tea break, I wanted something fun..teehee..=p
We went to tcc at Bugis Junction, Singapore, and they have this high tea set promotion for SGD 12.90++ until end of March, so sister and I decided to share..
The set actually comes with coffee/tea, but I went kepo and ordered English Breakfast Tea so had to pay extra for it..=p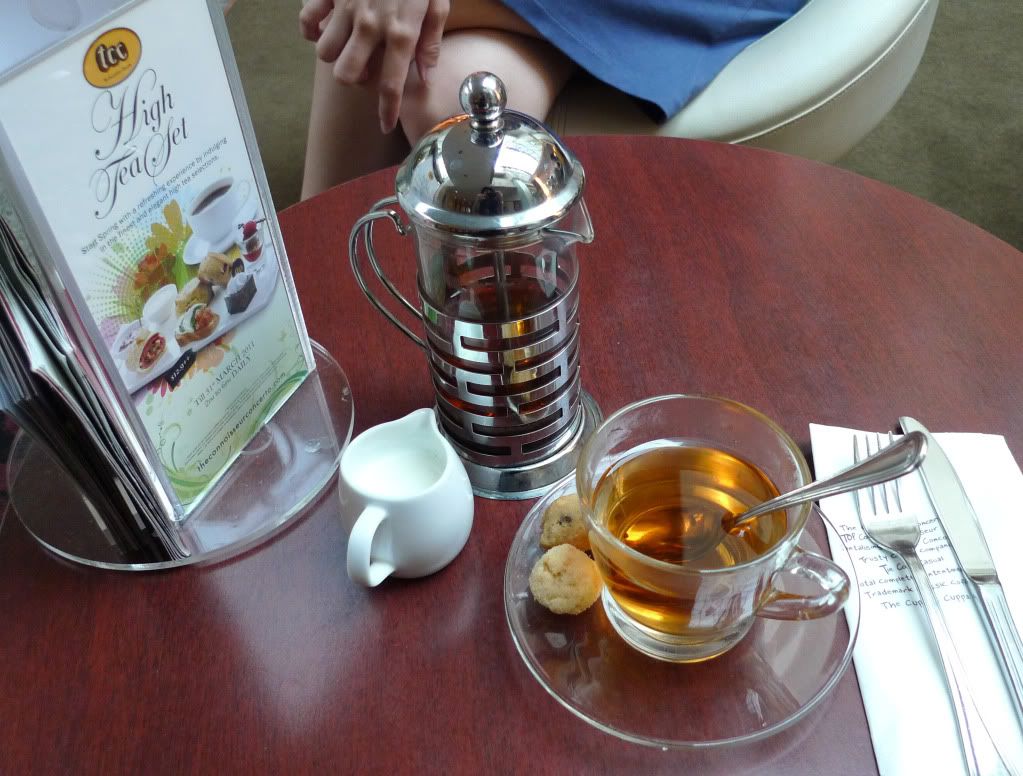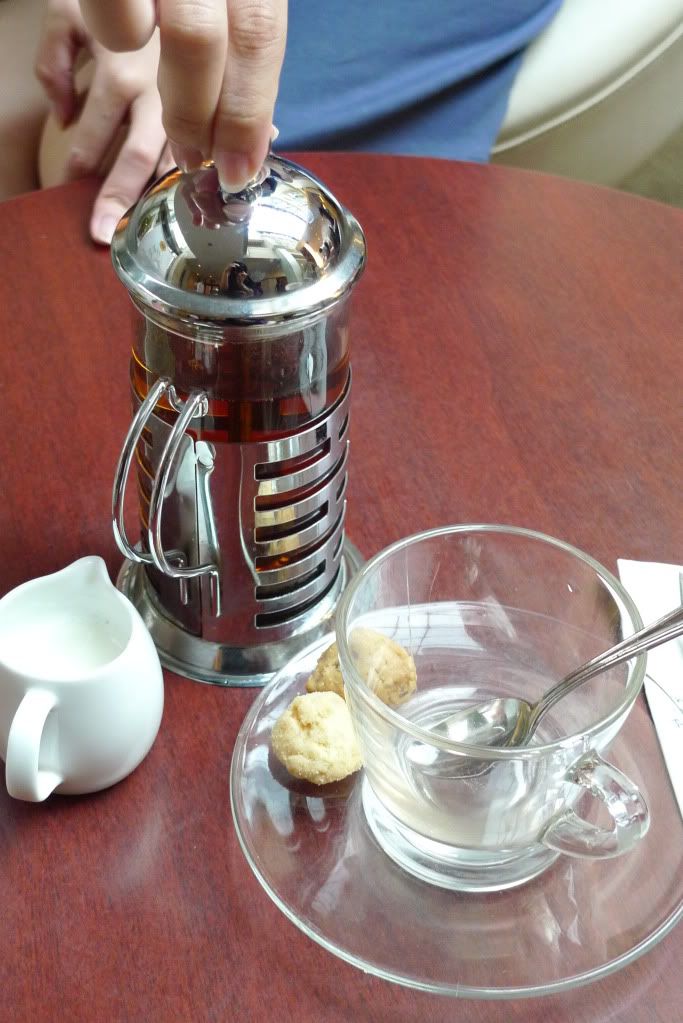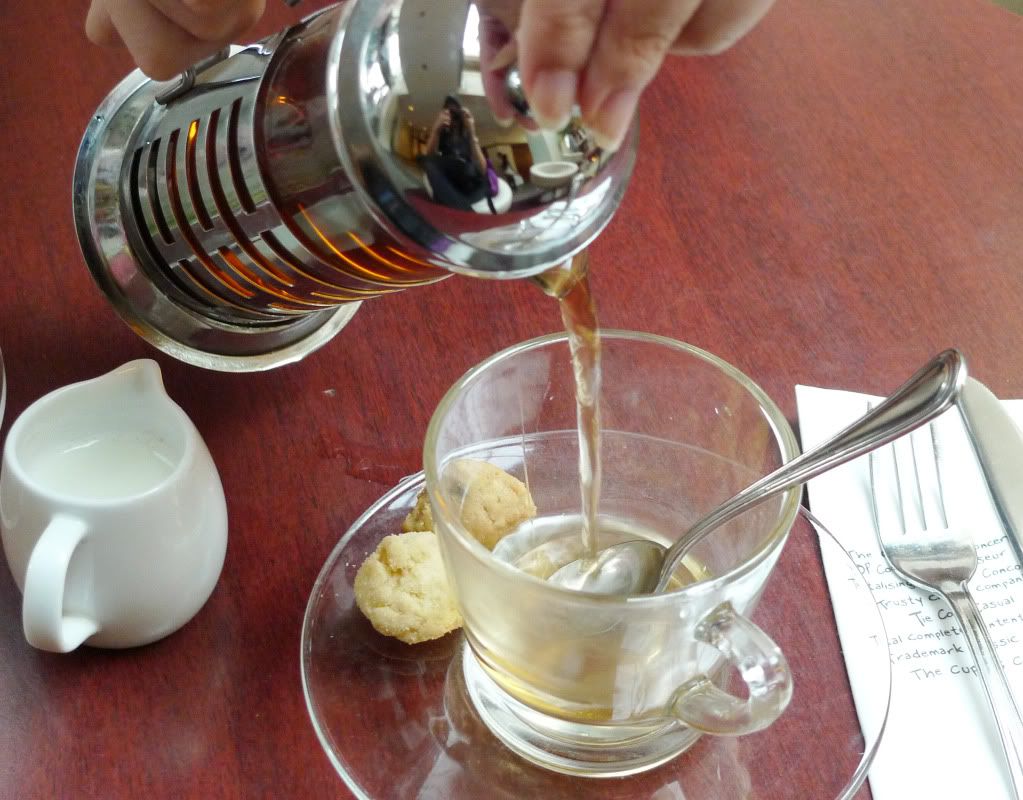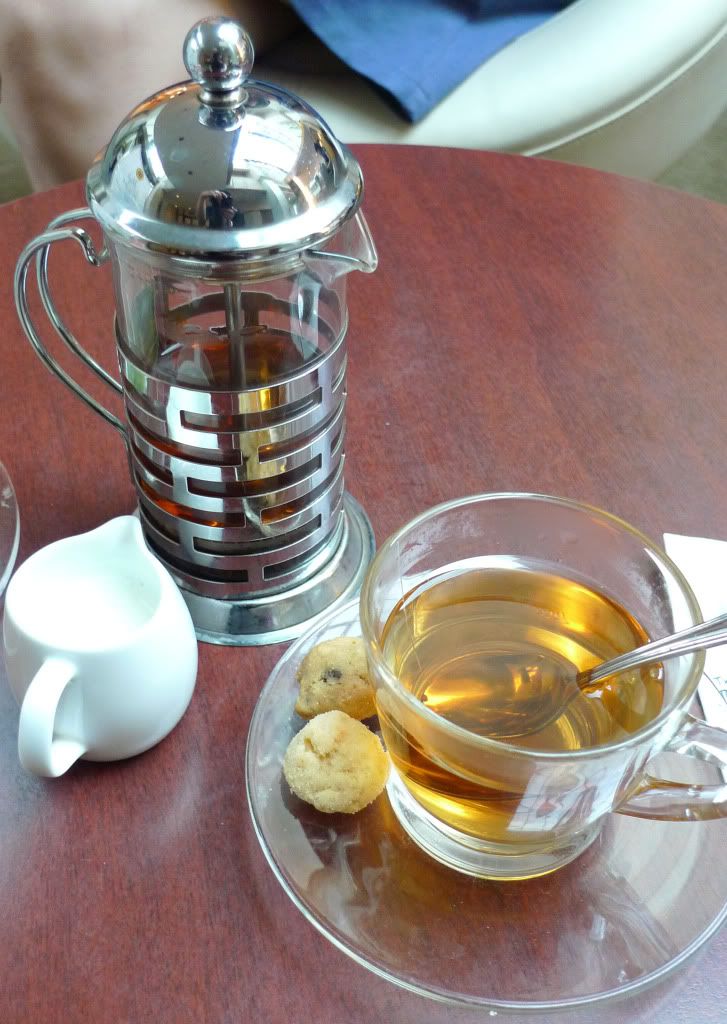 Actually it looked pretty when it came, but we went hungry and kind of shifted it around teehee..=p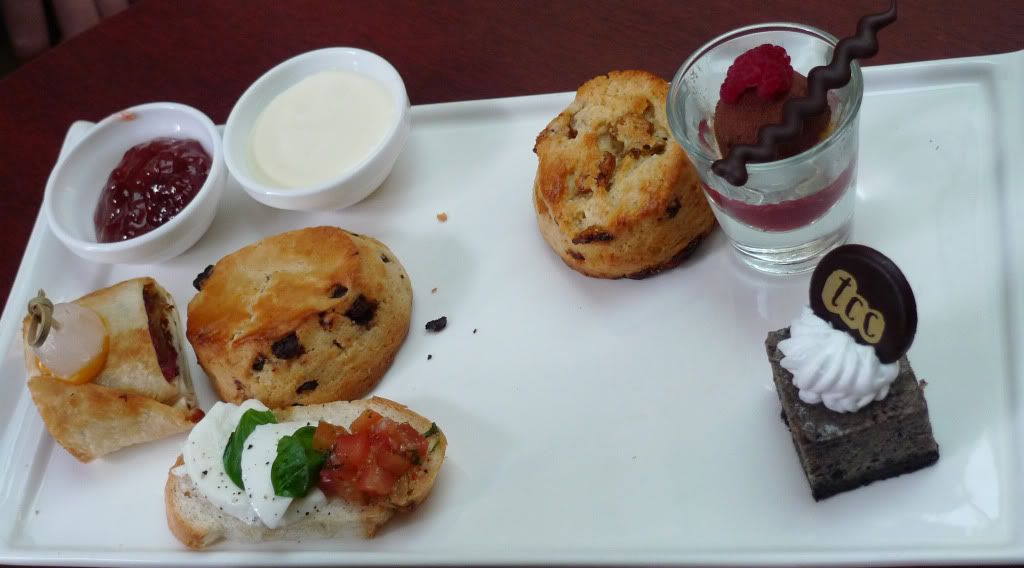 Sis divided all of it into two for us..=p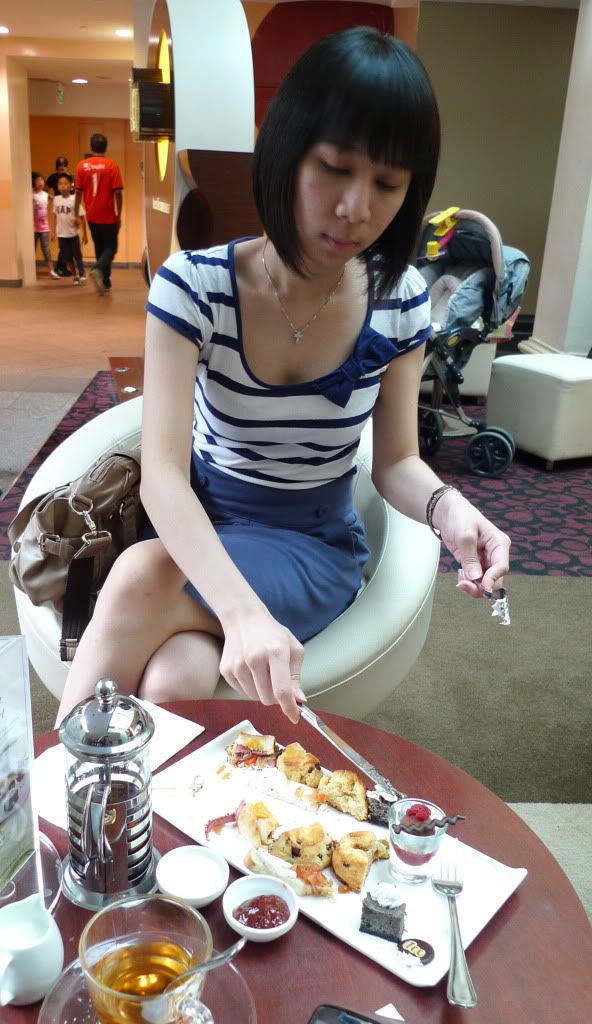 And they tasted good!! The cake, the dessert, the scones are all nice!! I want more!!