Everybody knows about Singapore's famous 24 hours Roti Prata at Jalan Kayu, Singapore. Thasevi Food not only serves roti prata but also many other Indian Specialities like Nasi Briyani and Curry Chicken..
Egg Prata and Plain Prata
Egg Prata at SGD 1.80 per piece and Plain Prata at SGD 1.00 per piece
I love to sprinkle sugar on my plain prata..=`)
Mutton at SGD 7.00
Curry Chicken at SGD 5.00
Milo Dinosaur at SGD 3.00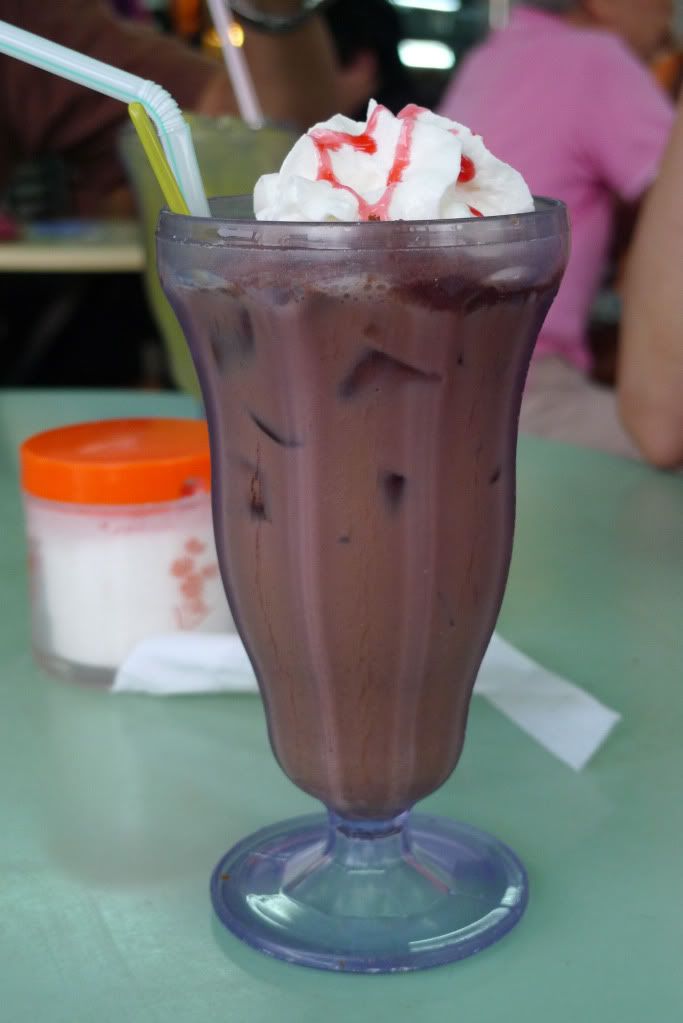 Love the Milo powder above it!!