Went to
Nando's Chicken at Bugis Junction
, Singapore
for our snack.. Yes, you read it right, SNACK!! Just coz we wanted it!! Besides it always packed during lunch and dinner so we decided to went early and have it as snack la!!
1/2 Chicken with two side dishes at SGD 22.90
Our Side Dishes were Spice Rice and Peri Chips
I thought the spice rice would be as yummy as Fish & Co's..It didn't..It actually taste awful we both didn't finish it.
But the chicken is YUMMEH!!!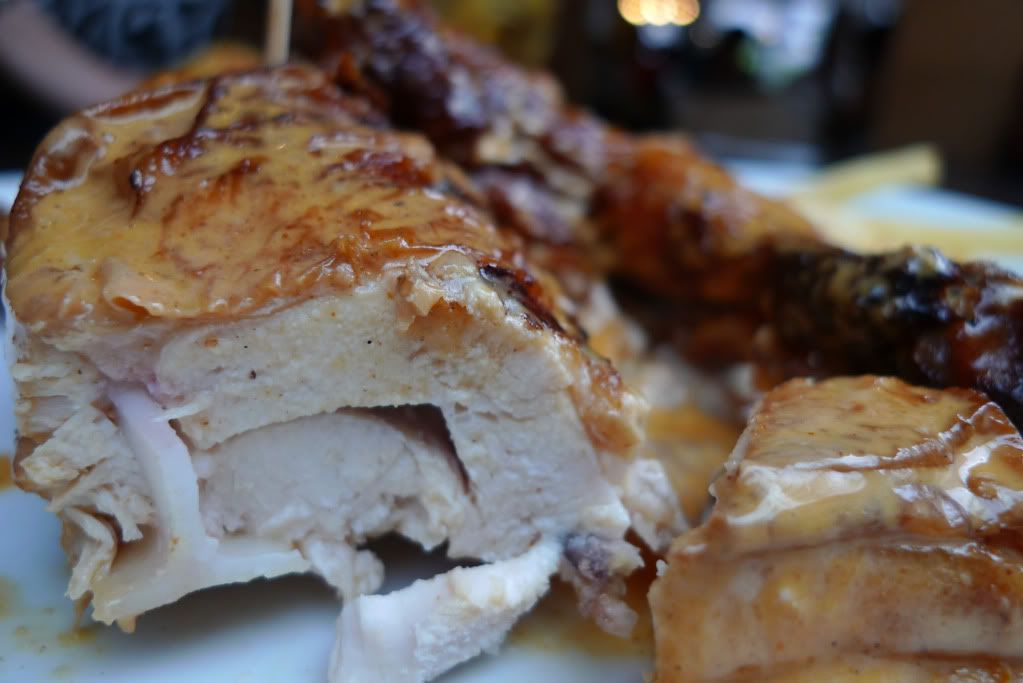 Their Peri-Peri Sauces is HOT!! I can't stand them, I'm pathetically only up to Garlic Peri-Peri, but it was addictive!!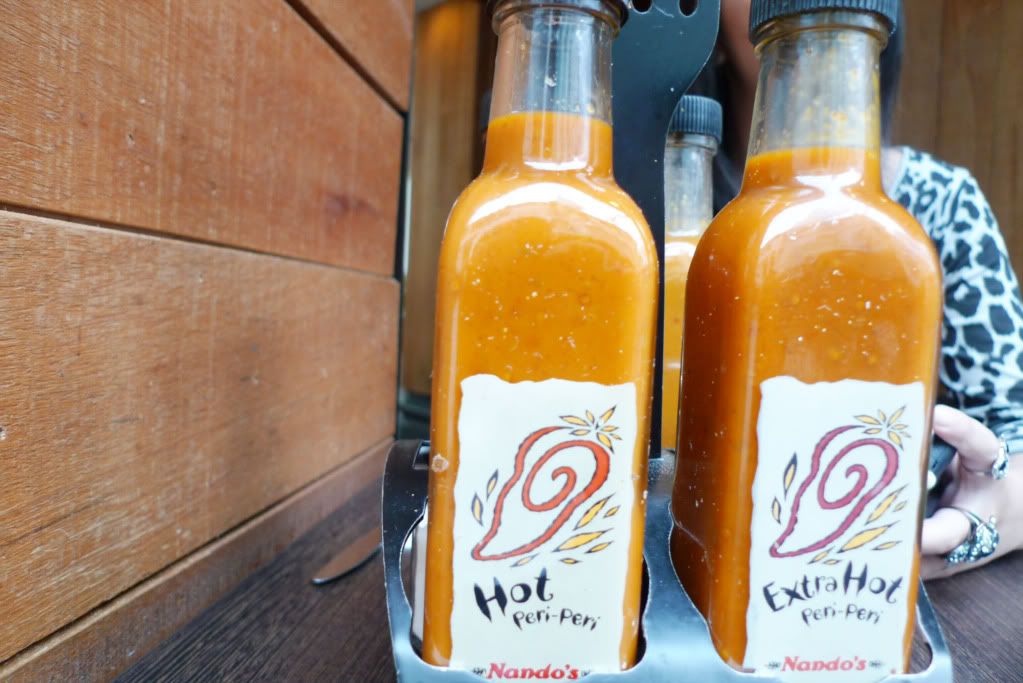 Sparkling Apple was the beverage, at SGD 4.90