I am definitely not a porridge person, not even when I am sick. But the sis really really love porridge, I'm like ??!!! who loves porridge?? But, coz her final exam is coming, we need to make sure she is well pampered, and off we go to her favorite Oasis Bay- Taiwan Porridge at Toa Payoh Lor 6-next to Toa Payoh Swimming Complex..
Preserved Salt and Sweet Vegetables will be served once you are seated..
Chinese Tea
The Porridge came in a bucket so you can top up as much as you can!!
The sis had 3 bowls!!
4 people had porridge and 1 person had rice at SGD 6.00
The Taiwan Porridge
She had it with Preserved Vegetable Omelet..This is actually very good I love it too!!
Beancurd at SGD 10.00
Bean Sprout at SGD 10.00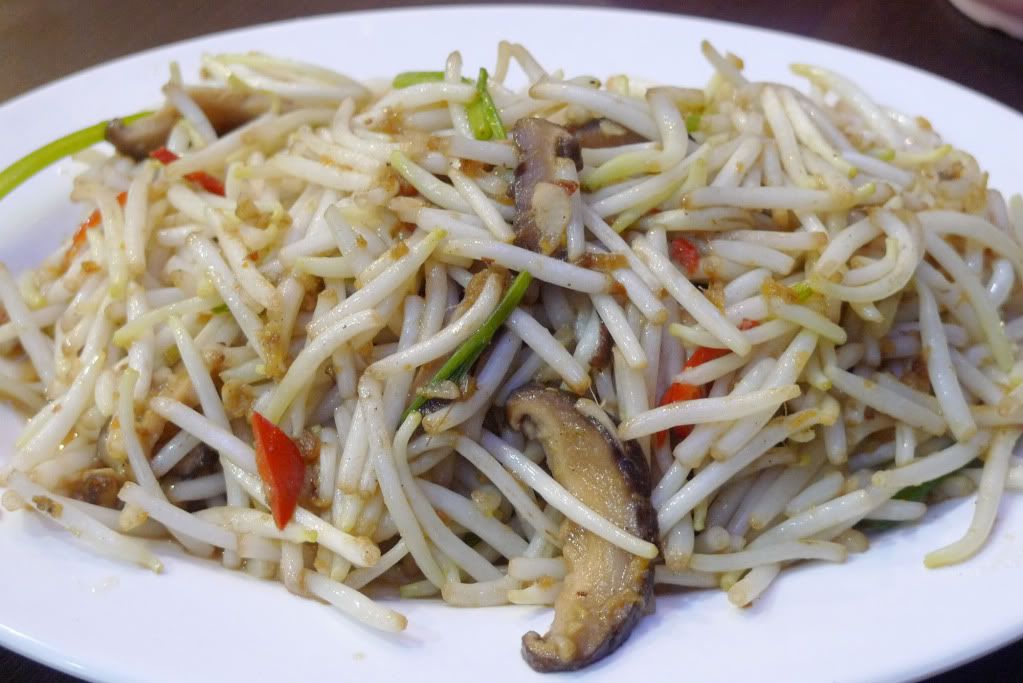 Pomfret with Black Bean Sauce at SGD 25.00
This is awesomely yummy!!
I actually came along for the accompanied dishes, as you can tell..teehee..=p I had those with rice, I just can't bear to have it with porridge..=p