You know you need to go to Kompleks Cemara Asri, Medan if you have serious craving for Medan's various snacks.. They are all there in one place!! From Sate Padang (Satay with Padang sauce/gravy) to Chao Lo (spicy snail)!!


The place is always packed with stalls, especially during holidays..
and with people!!
A lot of snacks variety to choose from..
The cousin and the sis queued for Chau Lo (snails with spicy sauce) which I also like.. One portion for IDR 8000 (SGD 1.00++) only!!
This is me with my first round of snack!!
It was bee hoon and fried tou fu with pecel sauce (spicy crushed nuts sauce)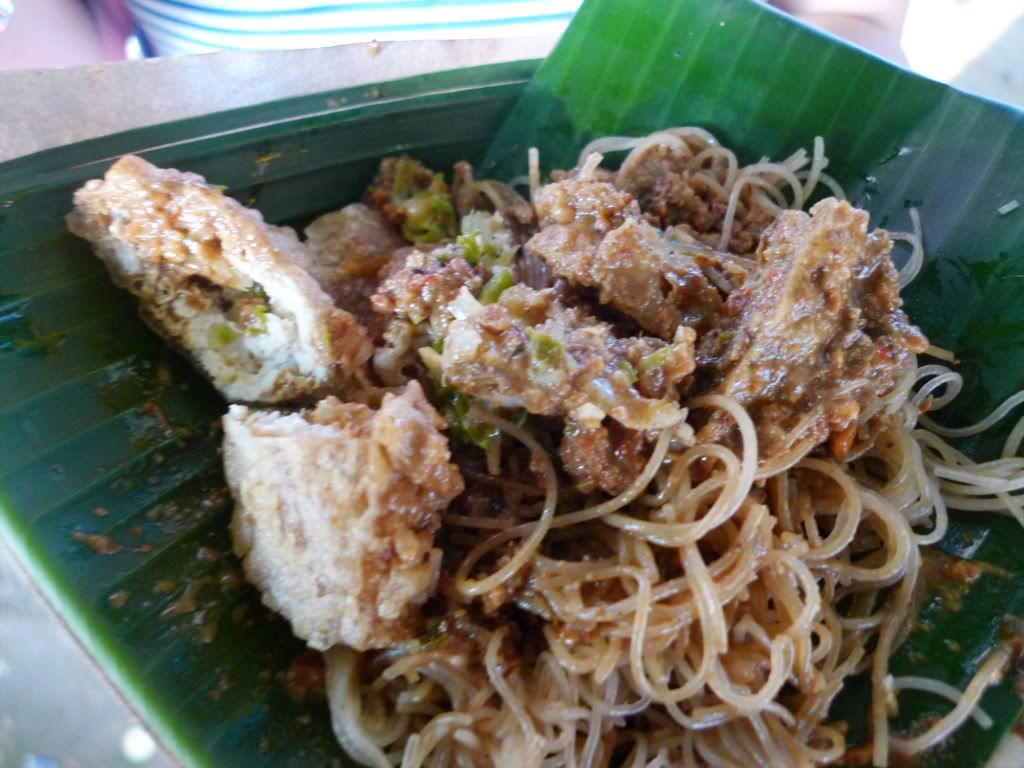 Us with our snacks!! (my second round!!)
Their fruit drinks and my grass jelly which cost IDR 5000 per cup!! (under SGD 1!!!!)
The view you get to enjoy..=p