We were at
House Of Claypot, Upper Thomson Road, Singapore
for family lunch right after Church the other day and the food was surprisingly not bad!!
I had the Hot Plate Beancurd Set Rice at SGD 7.90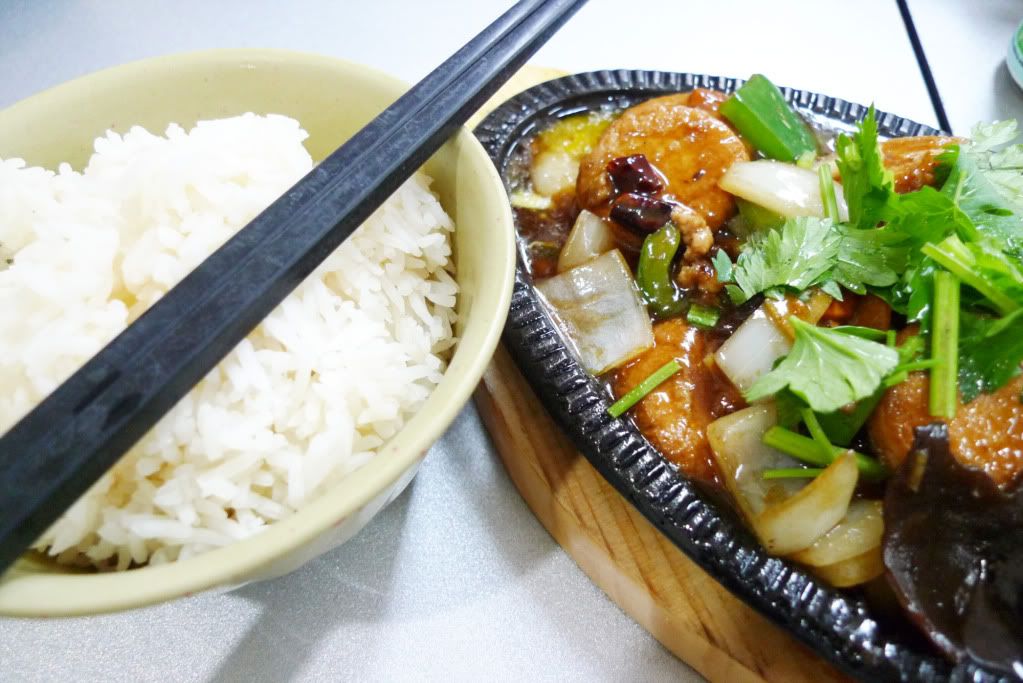 I loved the flavor, the beancurd, the egg underneath, the mushroom, everything!!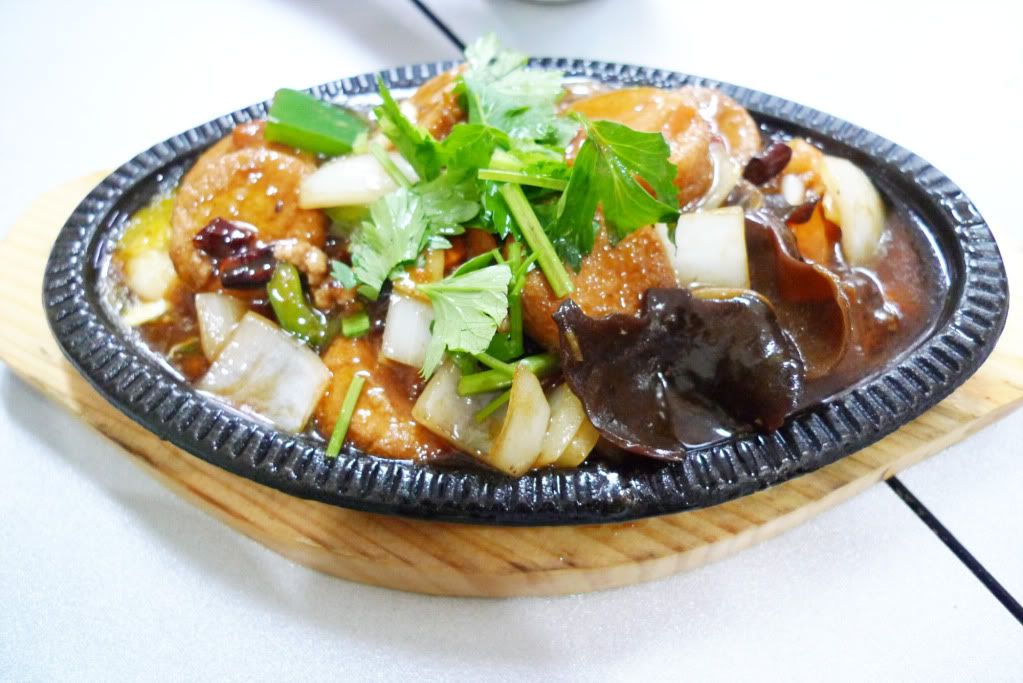 Mom and Little Kent shared Claypot Hor Fun at SGD 6.90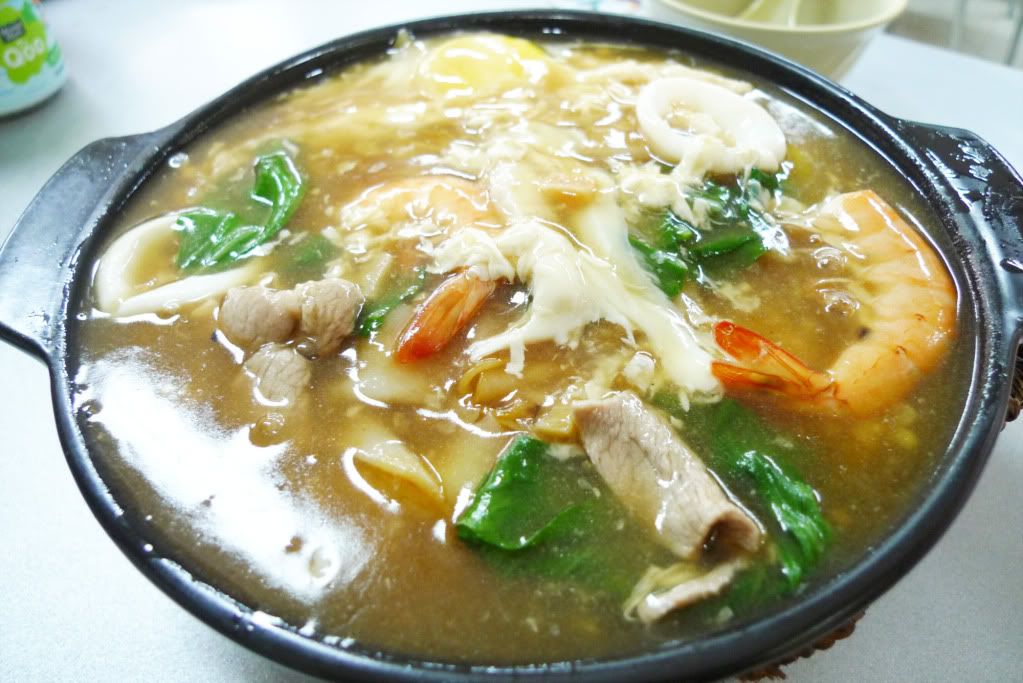 Can you feel the little one's excitement through his face while waiting for his share?? =p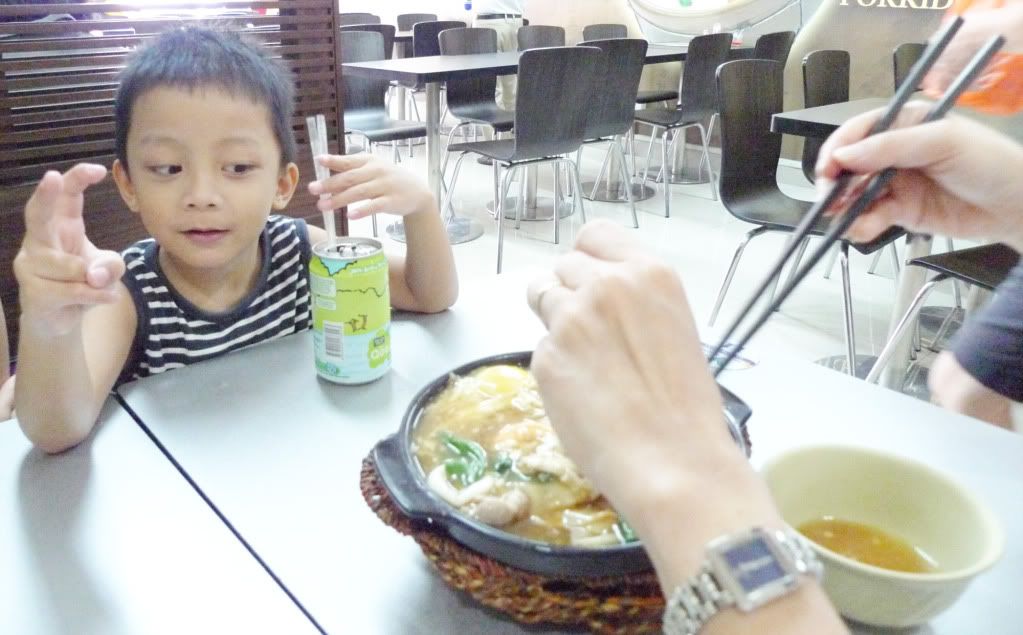 The sis had Meatball Porridge at SGD 6.90.. I never get why the love for porridge..=.="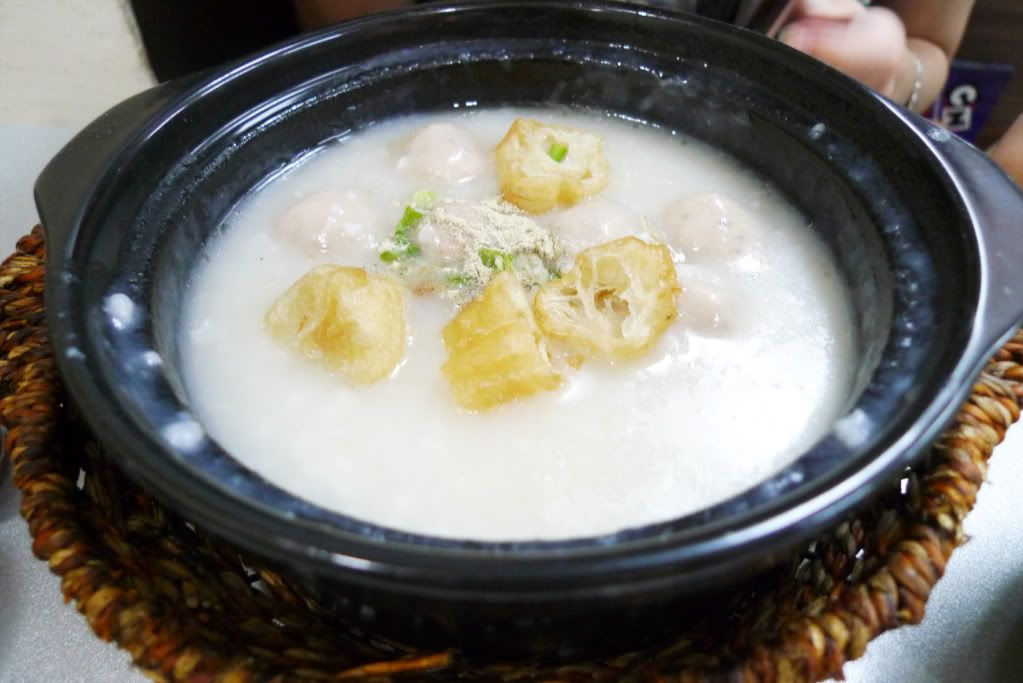 Gotta say overall food is quite nice and they have several branches throughout Singapore..=`)