Had lunch with my family at Pizza Hut, Suntec City, Singapore last week.. They have this 1 for 1 deal during weekday so..yayy!! =p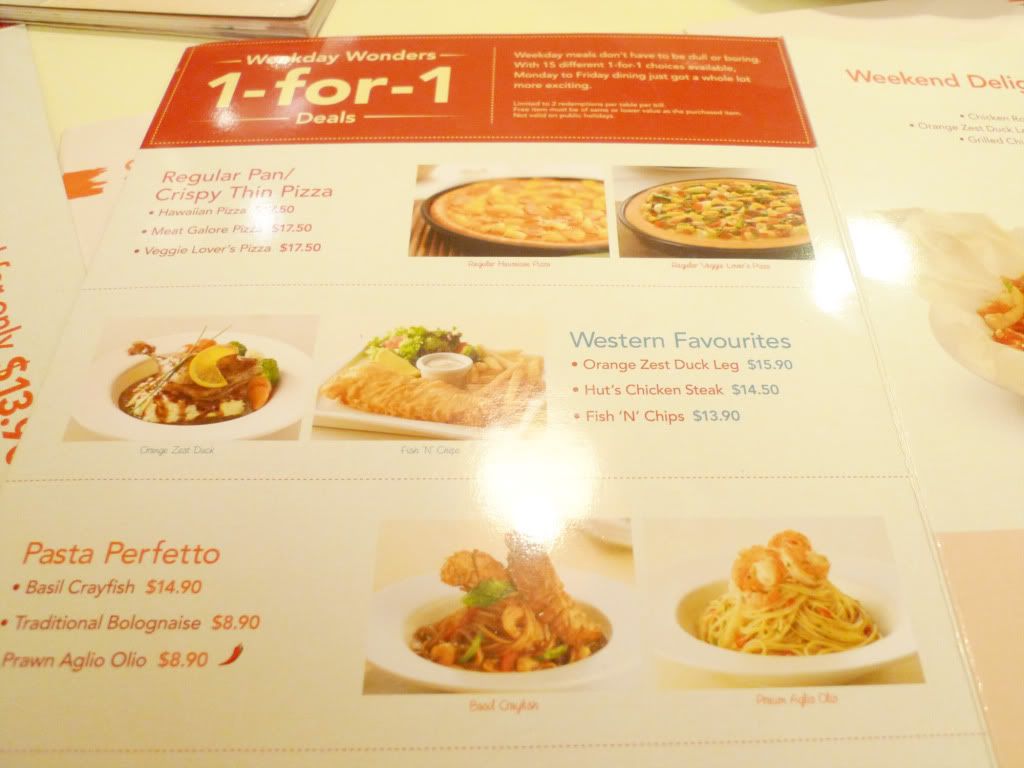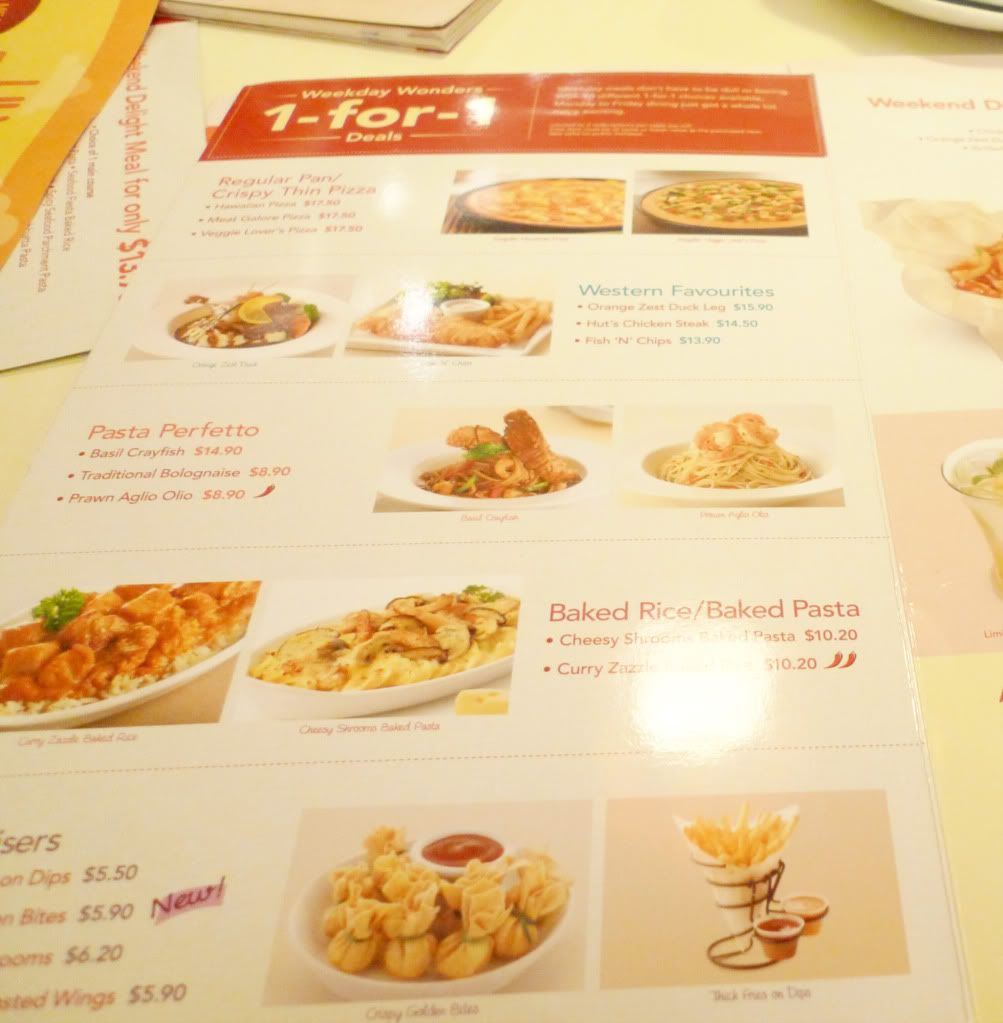 We pay SGD 14.90 for Basil Crayfish Pasta..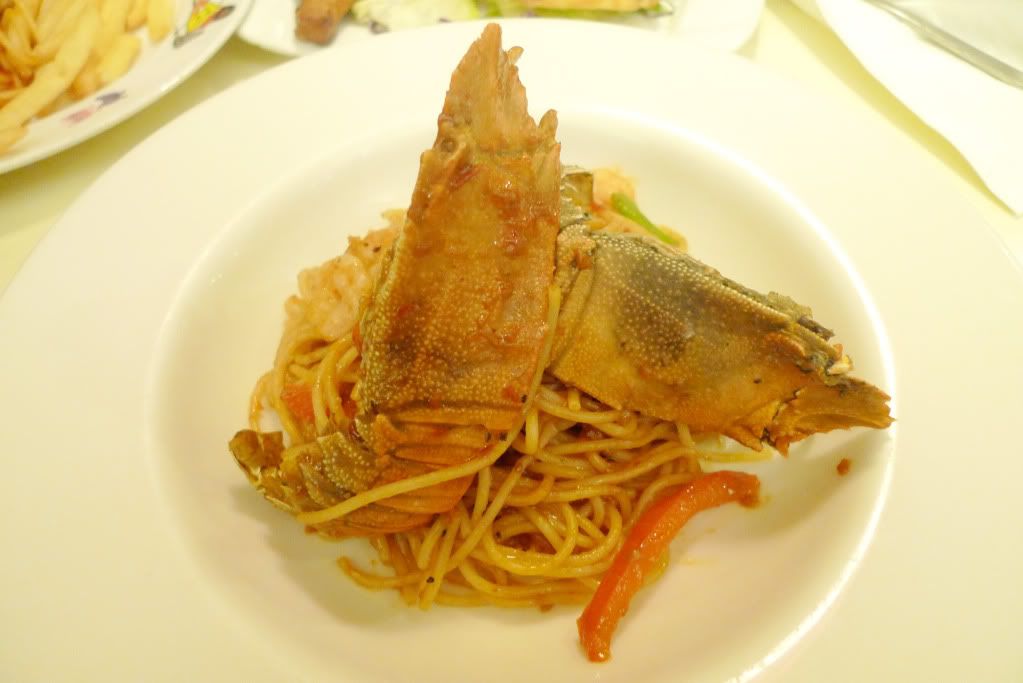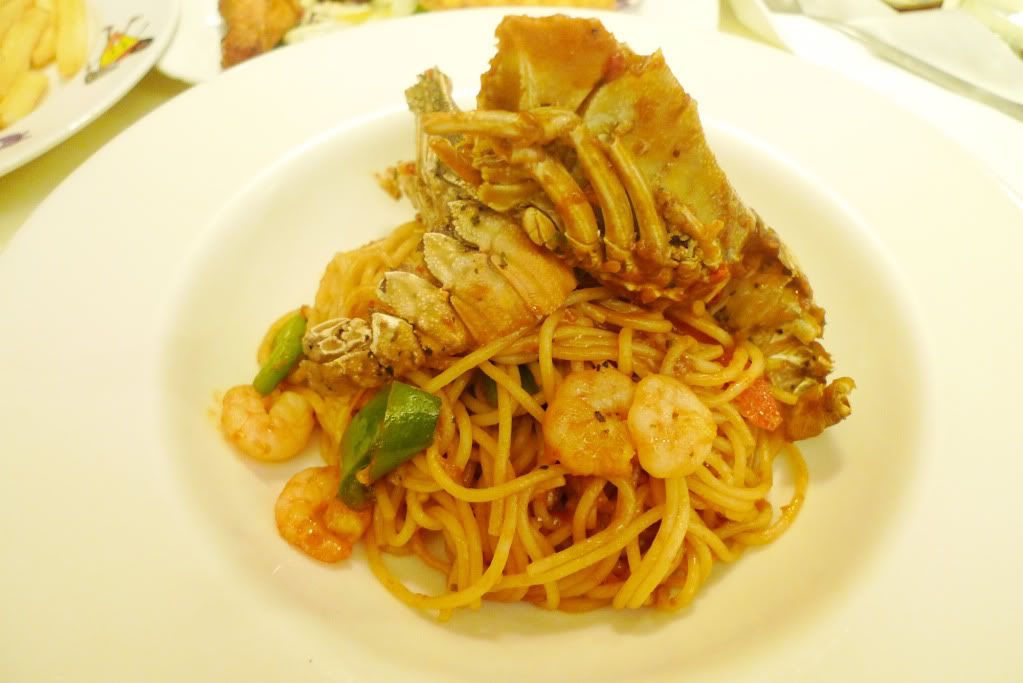 and get Curry Zazzle Baked Rice for free!! =`)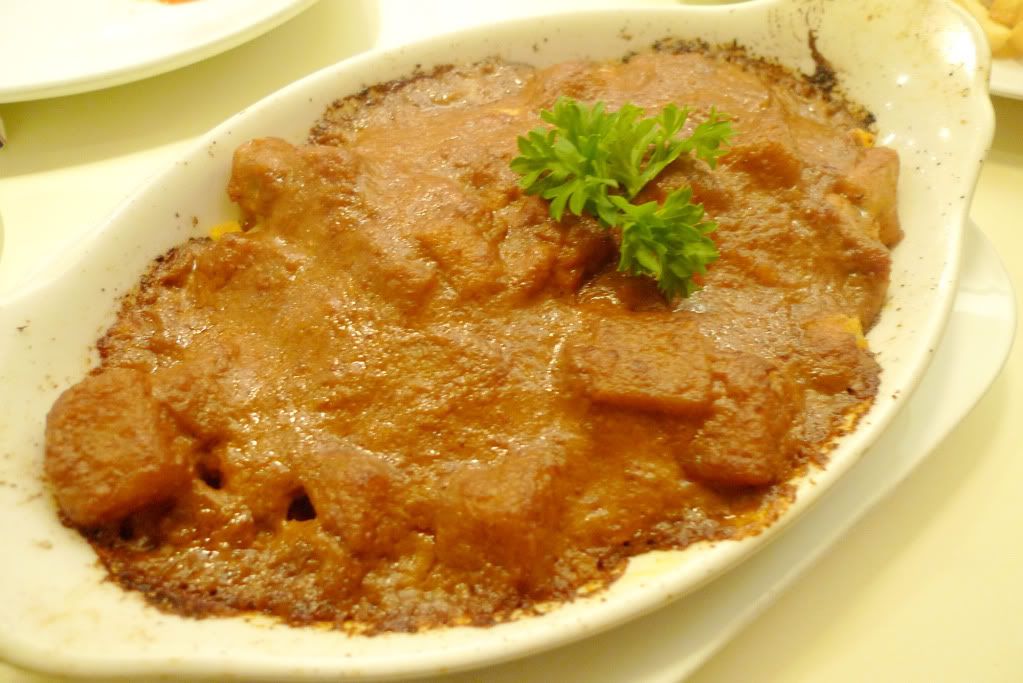 Berri Sparkle at SGD 2.90
Hut's Platter at SGD 13.90..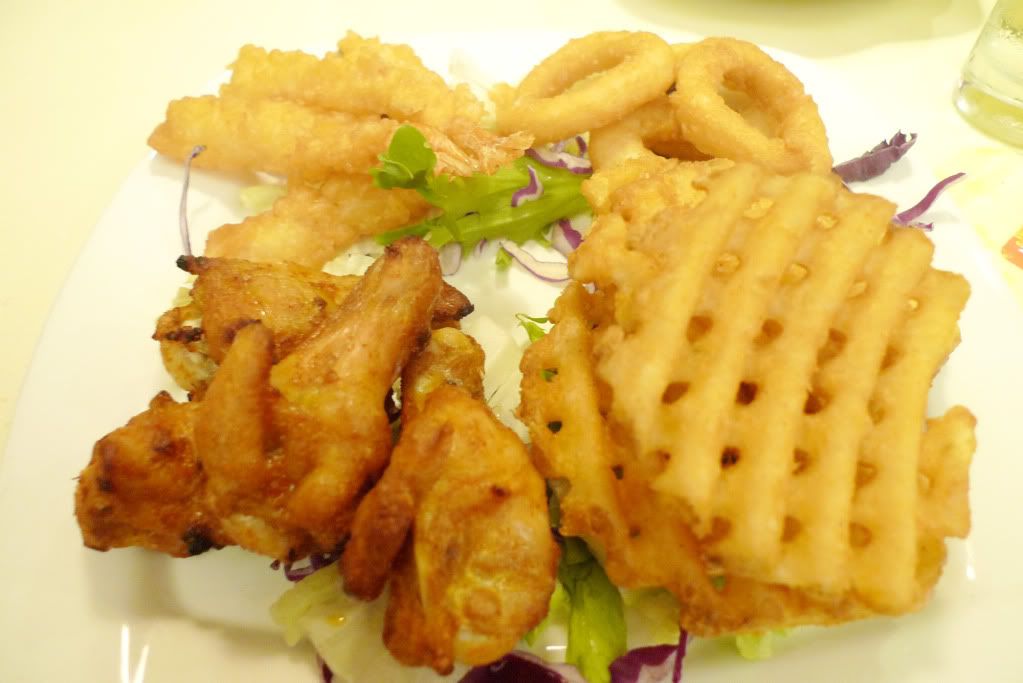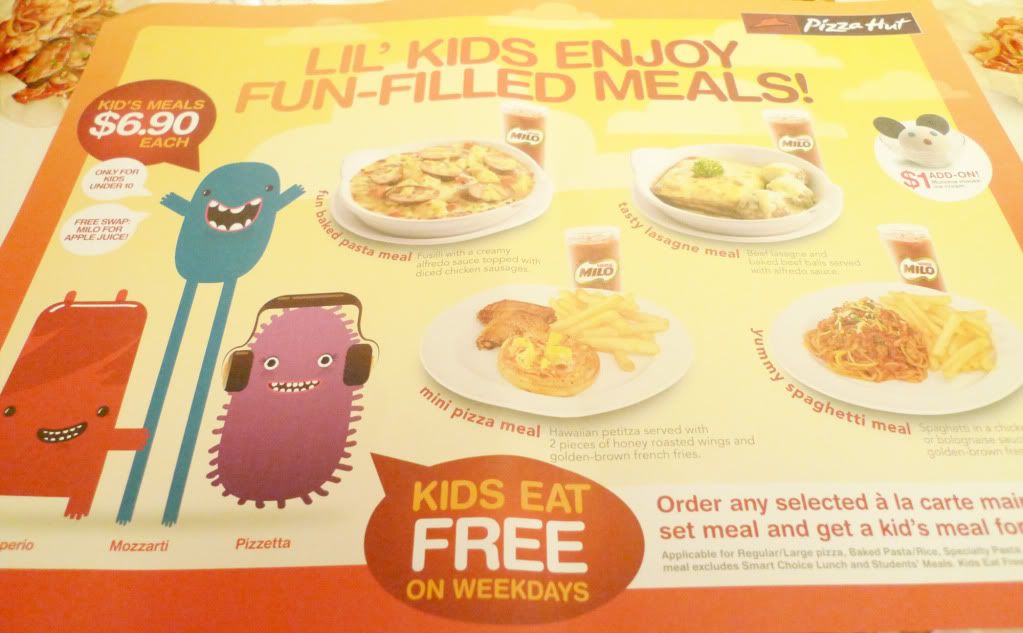 Kids Meal (Includes Spaghetti Napoleon, Apple Juice, and Fries) at SGD 6.90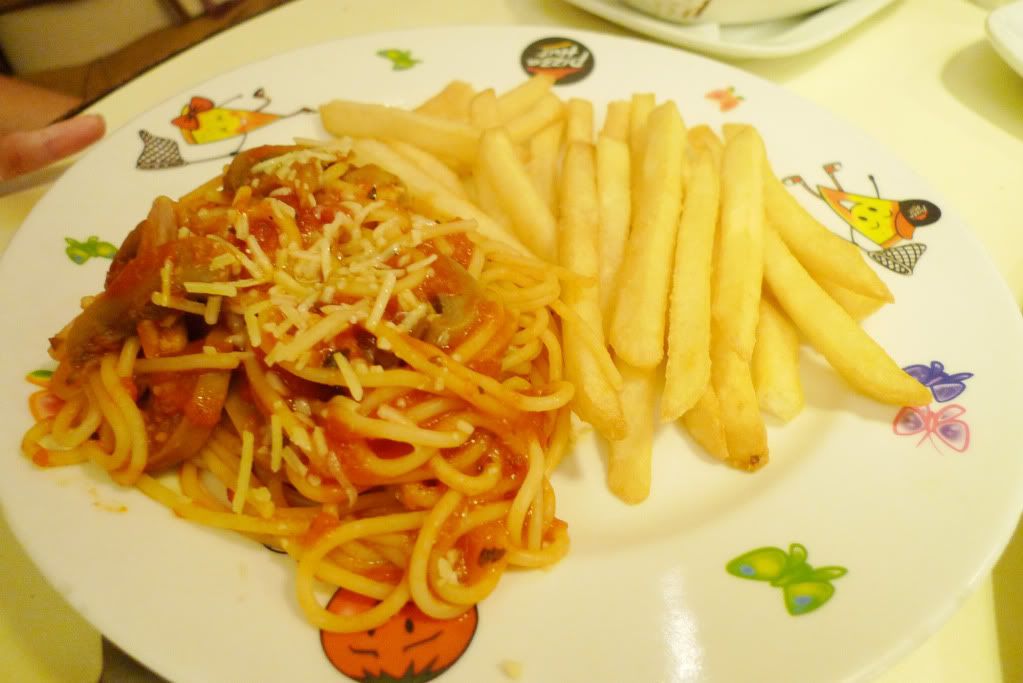 Baked Beef Balls at SGD 5.90..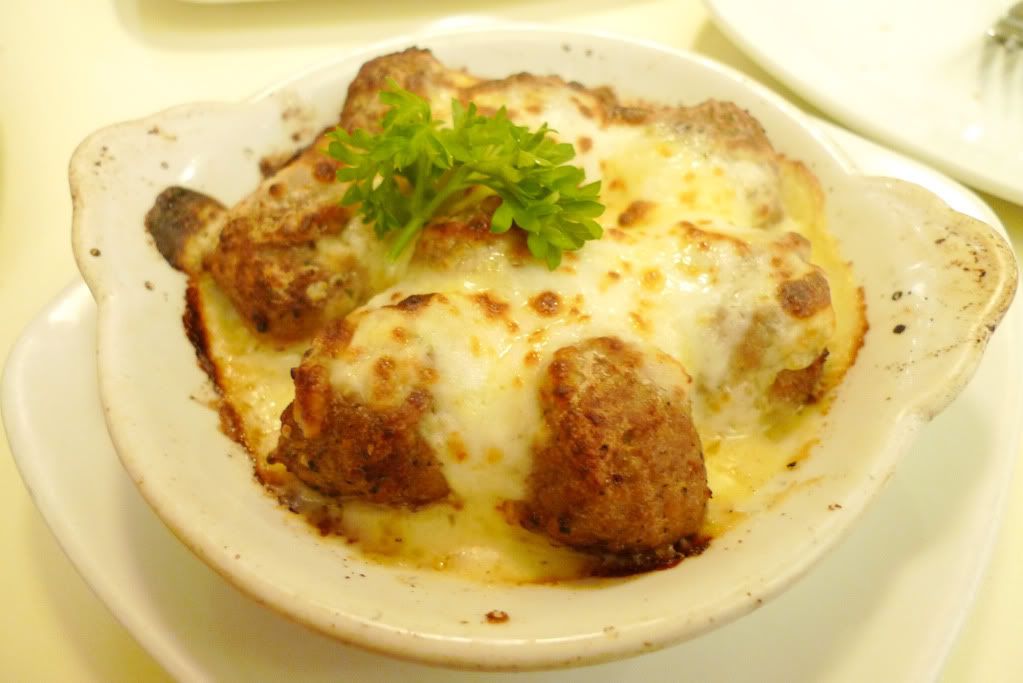 We sure had family lunch fun at Pizza Hut!! =`)