We love to dine at Siam Kitchen.. Probably because we love their prawn crackers so much..=p I wrote about our obsession before
here
.. We had our dinner last time at
Siam Kitchen, Nex, Serangoon Central, Singapore
.. The place looks nice and pretty..
We should really try it one day then..=`)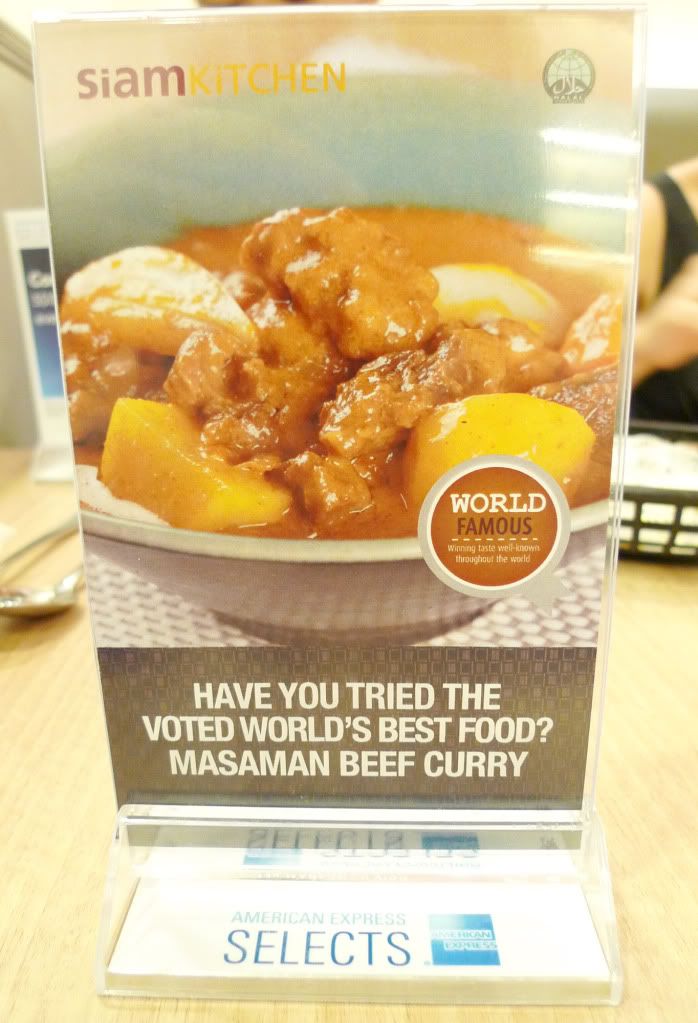 3 Colours at SGD 5.90..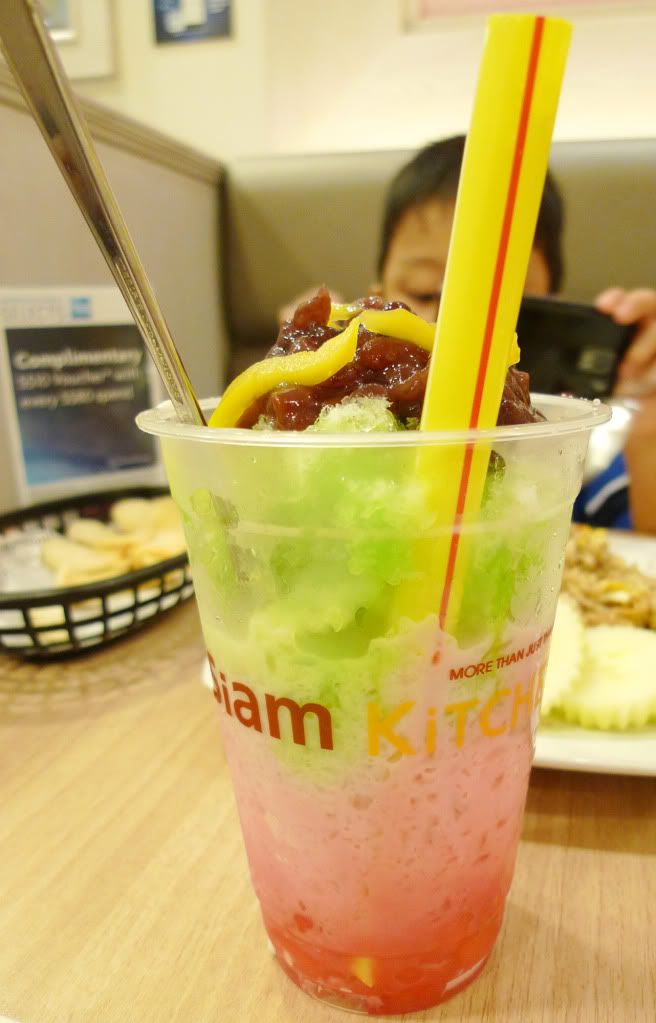 It's a chendol syrup iced beverage that looked super pretty that Little Kent can't stop taking pictures of it..=p
It tasted nice too..=`)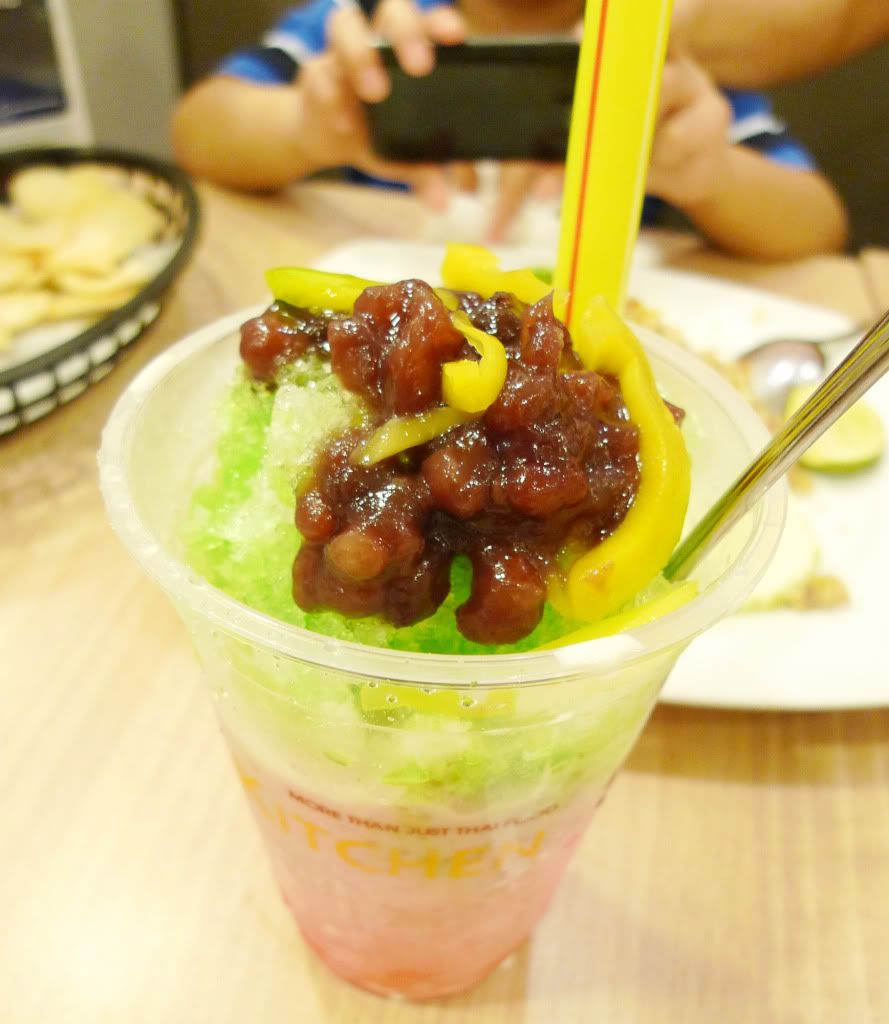 Shrimp Paste Fried Rice at SGD 9.90..
Curry Soft Shell Crab at SGD 11.90..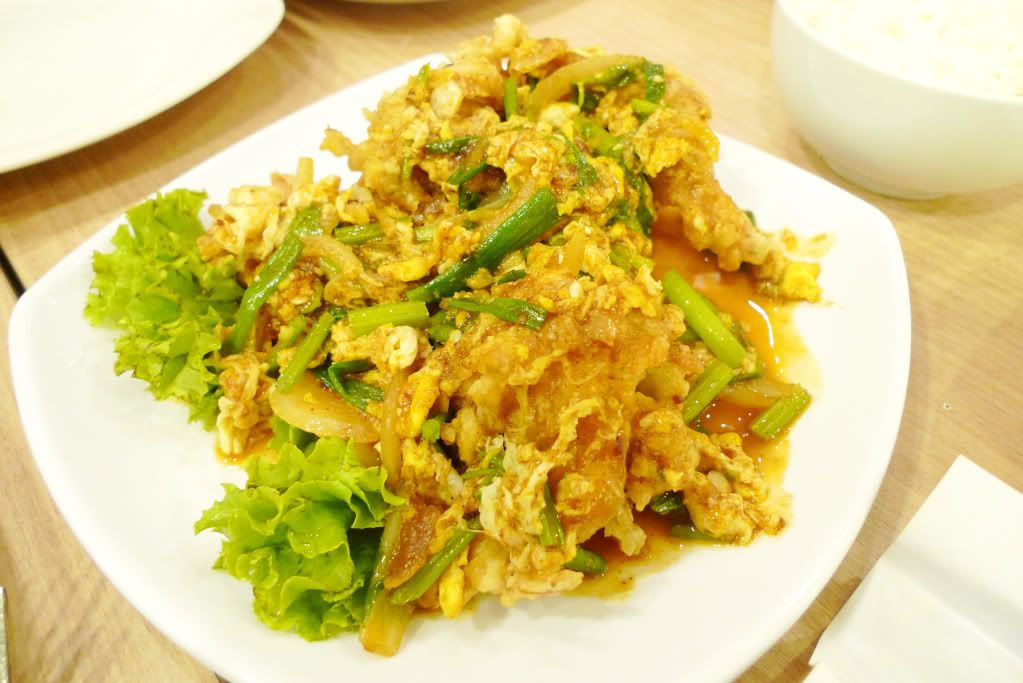 The "must try" on their menu, Grill Combo Platter at SGD 22.90..
We were quite disappointed with how the chicken and squid turned out though..=`(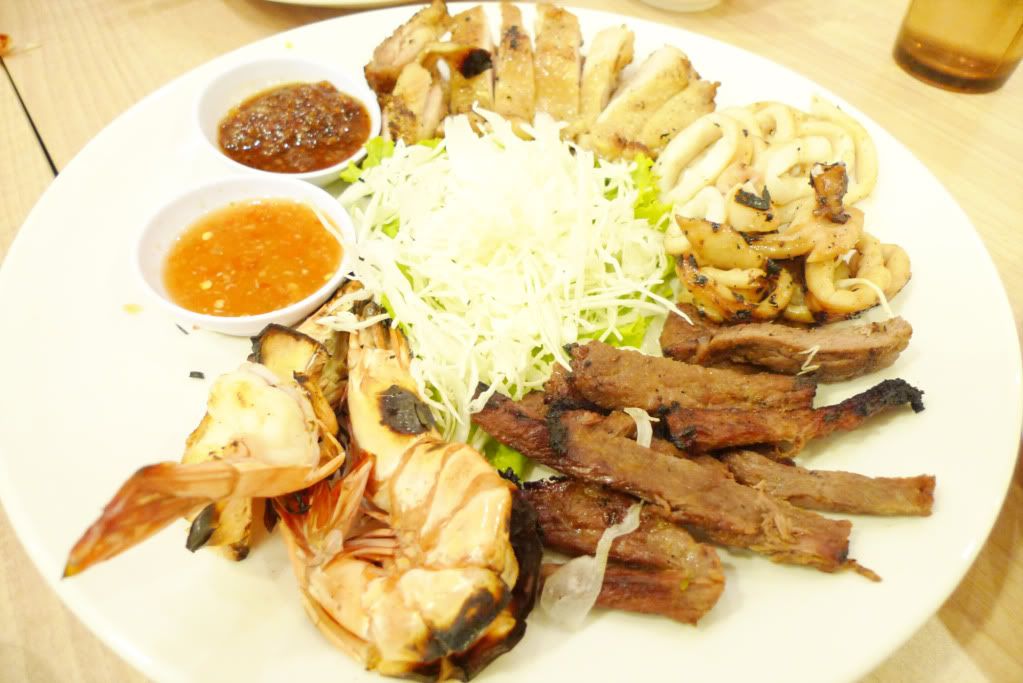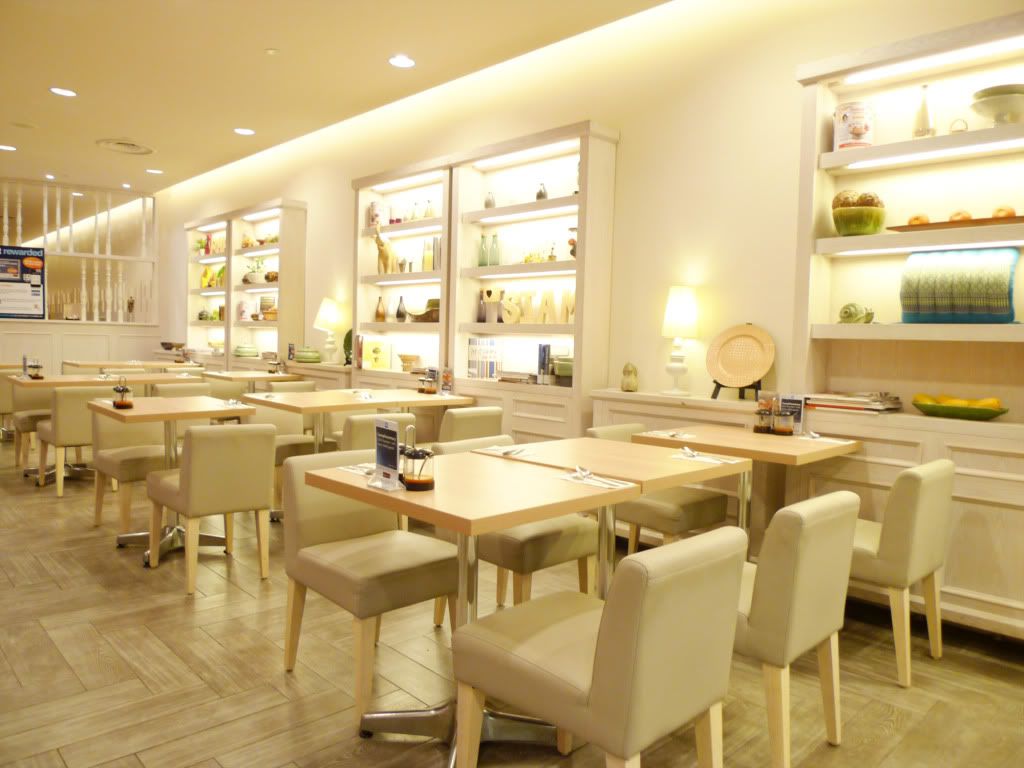 Like I said, the place is quite cozy and nice, you should be there for their crackers and pretty beverage!! =`)