The fried rice (Nasi Goreng) at Ayam Penyet President, #03-36/37, Lucky Plaza, Singapore may looks simple, but it actually kinda yummy!!
Non spicy Nasi Goreng President (President Fried Rice) at SGD 5.50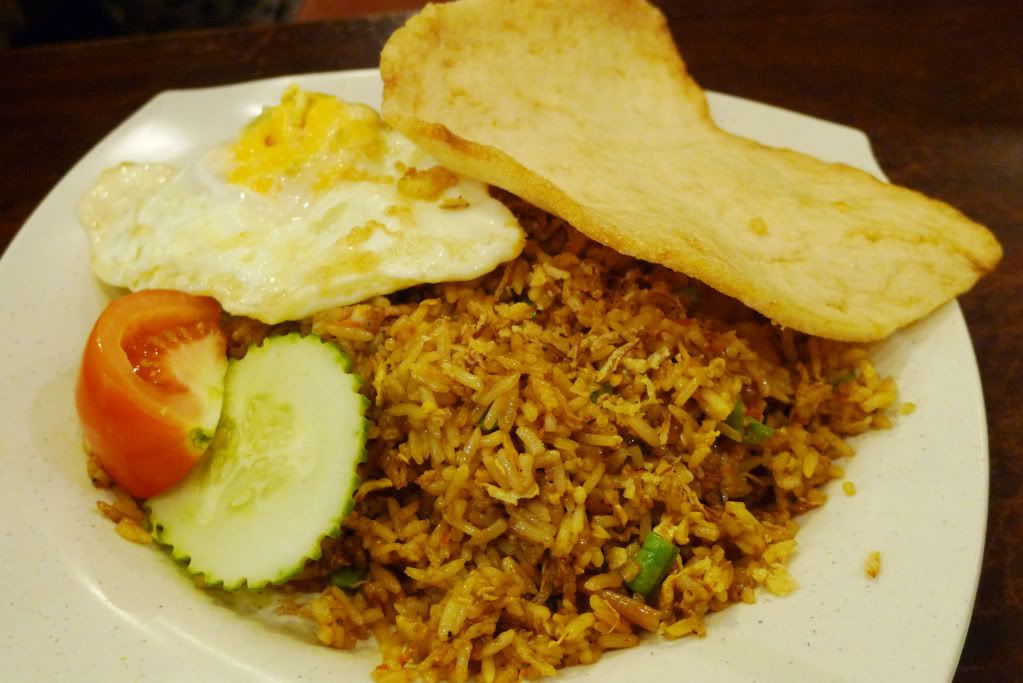 I will go for the non spicy one coz I can't stand the heat, sis usually go for the less spicy one, which she claimed was quite hot, but if you like and can stand spicy food then go ahead with the spicy one!!
Had it with the coconut-orange juice at SGD 3.50